Like any other business, importing stainless steel sinks from China is currently facing challenges. Many retailers who source these products from China will now have to pay higher tariffs.
The United States, in particular, has set a high anti-dumping duty on stainless steel sinks imports from China. How will this affect trade between the two countries and what are these anti-dumping duties?
The U.S. Anti-Dumping Duty on Stainless Steel Sink from China
The United States stainless steel sink industry employs over 100,000 people who work in different factories and workshops. Some of these stainless steel sink manufacturers have a history of over 100 years. However, this seemingly lucrative U.S. stainless steel sink manufacturing industry is facing a major competitive challenge. The stainless steel sink (drawn sink) imported from China are flooding the country and are sold at a much lower price. It seems the homeowners and contractors in America also like these stainless steel sinks, threatening the stainless steel sink manufacturing industry in the U.S.
To reclaim its lost market share, the U.S. Department of Commerce has put high anti-dumping anti-subsidy duties on stainless steel sink (drawn sink) from China. The investigation began with a March 1, 2012 complaint filed by Elkay manufacturer, and a final ruling was made in July and September of the same year, the customs code of the product involved is 7324.10.0000 and 7324.10.0010. Therefore, forcing many Chinese factories to move to Southeast Asian countries.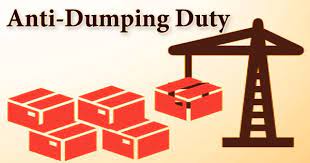 What is the Tariff on importing Stainless Steel Sink from China to The U.S.?
On February 20, 2013, the US Department of Commerce issued an announcement to make final anti-dumping and anti-subsidy rulings on stainless steel (drawn sinks) originating in China:
anti-dumping duties is 27.14% – 76.53%
anti-subsidy duties is 4.8% – 12.26%
For handmade stainless steel sinks, an additional tariff of 25% on U.S. Imports
Which Manufacturer is the Best Tariff on Chinese Stainless Steel Sink?
The Department of Commerce (Commerce) found that two mandatory respondents, Guangdong New Shichu Import and Export Company Limited (New Shichu) and KaiPing Dawn Plumbing Products, Inc. (Kaiping), have not yet determined their eligibility for separate rates and are part of a China-wide entity. The commerce also continues to assign the China-wide rate to an additional nine companies, because they determine that they are not eligible for a separate rate. Finally, they continue to grant a separate rate to Jiangmen New Star Hi-Tech Enterprise Ltd. (New Star), which proved to be eligible for individual rate status but was not selected for individual examinations. The review period (POR) is from April 1, 2018 to March 31, 2019.
How To Import Stainless Steel Sink from China to the U.S. on 0% tariffs?
Since the anti-dumping and anti-subsidy proposed by the US Department of Commerce became effective, stainless steel sink importation has become expensive. Traders are always looking for ways to reduce import costs, but it depends on the Chinese manufacturer chosen.
You can import stainless steel sinks from China at a 0% tariff or for less from the following manufacturers:
0% Tariffs: Chica Dragon Metal Factory
Company Background
Chica Dragon Metal Factory was established in May 2008 as a kitchen sink manufacturer. The company is headquartered in Foshan, Guangdong, China. It uses advanced machinery and intelligent production management systems to meet quality standards and supply requirements.
Chica has another production site located in Samut Prakan Province, Thailand, that serves the U.S. market. This branch was established in 2022 and has been instrumental for the company to meet the expectations of its clients. The production systems, methods, and machines used in both sites are similar.


Factory Information
Chica has experienced service staff with over 20 years of industry experience. The staff offers different services, from design to customer support. The sales team and customer support team are also on standby to help customers solve their problems.
Chica has completed over 41,000 projects worldwide in the 15 years it has been in business. With 30 machines working together, the factory has maintained an annual output of 150,000 pieces from its 10 production lines.
Key Products
Stainless steel sink( drawn sink or hand made sink)
PVD Coating Sink
Granite Composite Sink
Estimated Cost Analysis for Importing Stainless Steel Sink from China to the U.S.
The information presented here is an estimate. The final cost will slightly vary from what we have here, depending on other factors such as distance covered, sink size or design customization, applicable laws, distance, etc.
Let's estimate the cost of importing a 40 feet tall container full of stainless steel sinks to the United States. The charges are broken down as follows:
3200 pieces and $50 for each cost 160,000 USD
The sea freight shipping fee is 8000 USD
Tariff on Chinese stainless steel sinks :
0% Tariffs X 160,000USD equals to 0 USD
25% Tariffs X 160,000USD equals to 40,000 USD
76.53% Tariffs X 160,000USD equals to 122,448 USD
Based on our experience, we estimate the cost of customs clearance and other miscellaneous fees to be US$1,000.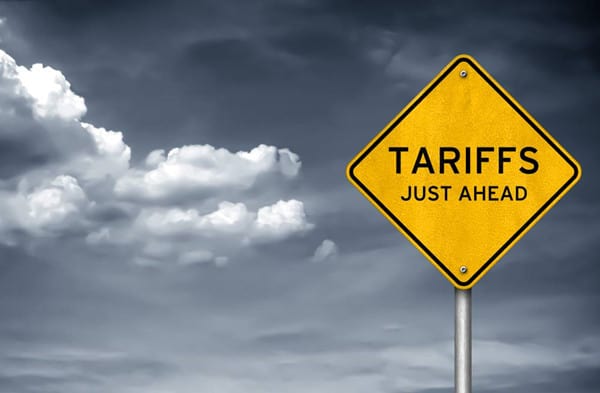 Import tax From China to the USA: FAQ
1. What is the current anti-dumping on stainless steel sinks from China?
The anti-dumping duty on stainless steel sinks(drawn sinks) from China can range from 0% up to 76.53% of the total invoice of the products. That's according to the duty laws imposed on 20th Feb 2013 by the U.S. Commerce Department.
2. What are anti-dumping and countervailing duties on the import of stainless steel sinks from China?
In the quest to protect the domestic market, the U.S. Department of Commerce has imposed anti-dumping duties and countervailing duties on all imported stainless steel sinks(drawn sinks) from China. Presently, the duties charged range from 27.14% – 76.53% for anti-dumping duty and 4.8% – 12.26% for anti-subsidy duty.The tariff is calculated using the invoice of the imported goods.
3. What will be the outcome of stainless steel sink anti-dumping?
The anti-dumping law is an internationally accepted way to handle unfair trade. Imposing it on any products will escalate the market price for the importing country, meaning the prices of stainless steel sinks in China will increase. This may cause U.S. customers to shift to the local market. There is a possible loss of the American market for Chinese stainless steel sinks.
4. Do you need to pay U.S. import tax from China?
Yes. You need to pay duties on goods imported into the U.S. from China. The law provides for duties on imports from any country, not just China.
How much you should pay for import taxes from China to the U.S.?
Tariffs or import duties depend on several factors, including the invoice for shipping the product, shipping costs and export clearance. The last two are paid in the country of origin, China. Any goods valued at $800 or more are subject to taxation.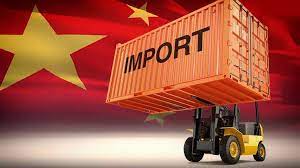 What documents are needed for customs clearance?
Proper document preparation can save you time and money. To obtain clearance into the United States, you will need the following documents.
Commercial Invoice
Packing List
Bill Of Lading (BOL)
Arrival Notice
Do you need a customs broker?
No. There are no mandatory requirements for hiring a Customs Broker, but if you are new to the industry, you need to do so. Customs brokers are licensed by U.S. Customs and Border Protection to perform CBP tasks for importers. Hiring one can relieve you of the burden of filing paperwork over your shoulder.
How to calculate the import duty from China to the United States?
The import duty you pay depends on the regular duty rate, commodity processing fees, port maintenance fees and any additional duties. The shipping company you contract should help you calculate import duties. You can also consult a reliable customs broker.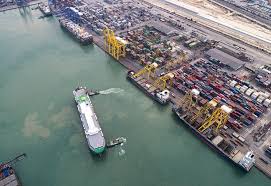 9. How do you find the customs duty rate for stainless steel sinks?
The import tax on stainless steel sinks from China is a percentage of the total sum of the cost of the item, insurance, and shipment cost. Application rates depend on many factors and can change from time to time. To find out what duties you will have to pay, please contact the relevant authorities at the point of entry. Also, customs brokers can help you.
10. What import duties do you need to pay from China to the United States?
You need to pay regular customs duties, port maintenance fees, commodity processing fees and other duties that may apply at the time of shipment. These are calculated as a percentage of the total cost of the goods you are importing.
11. How to Find the Best China Stainless Steel Sink Manufacturers?
China is a vast country with many kitchen sink manufacturers. That may be overwhelming if you need to ship these products. Choosing the right manufacturer can be a daunting task. But with these factors in mind, your chances of having a reliable manufacturer are high.
12. Support Team for Project Solutions
Whether you are a homeowner, contractor, or retailer, you will expect a company with an excellent customer support team. Your queries and inquiries should be addressed on time without the effect of time difference. That means a kitchen sink manufacturer with 24/7 customer support service is preferred.
13. Strict Quality Control
If you want to get value for money or meet customer expectations, quality is everything. How do you make sure you get high-quality products? You can request samples of relevant certified products to demonstrate the manufacturer's efforts to meet international and local quality standards.
13. The Ability to Customize
No two kitchens are alike, and preferences vary from person to person. That means the only way you will be satisfied is if the kitchen sink manufacturer can customize the products to your liking. Ask about customized services before committing to a business partnership.
14. Choose the 0% tariff stainless steel sink manufacturer
This is an important factor if you don't want to pay much for the stainless steel sinks you are buying. Whether you resell them or use them in your projects, you deserve the best quality products at the best prices. With high tariffs, the total costs will probably be high. That's what you should avoid at all costs.
Conclusion
If you would like to know the exact price, please contact our sales team for a free quote. We also have high-quality kitchen sinks for sale. Reach out if you are looking to buy these stainless steel sinks for your renovation project or new construction. Our prices are highly competitive with 0% tariffs, and quality is guaranteed.