Getting the right RV sinks ordered does not have to be a struggle. This is the kind of order that will often require access to unique sink sizes and shapes due to the conditions that are common in RV kitchens and bathrooms. The need for sinks that can save space while also performing as well as sinks in home applications have made an entire industry grown up around RV sink manufacturing.
Ordering the right RV sink for any kind of RV is easier than you might think. The more that you know about the manufacturers that are the best in this field, the easier it will be to find the sinks that you have been looking for to create a comfortable and usable RV space.
What is an RV Sink?
An RV sink is a sink that is used in an RV. There are many kinds of RVs, from pop-up trailer-type RVs to full-size buses that include a kitchen, multiple bathrooms, and more. RV sinks are not that different from sinks that are used in homes, but they can often come in varying sizes that are not standard in home applications. Most RVs require accommodations due to space limitations, which can lead to creative sink sizes, placement, and plumbing.
What Size Are RV Sinks?
There is no set standard size for RV sinks. They can be many shapes and sizes as well, but the most common shapes are rectangular in nature. Most RV sinks will be around 9" x 12" x 5". The largest standard size that is commonly seen is 14" x 19" x 8". The usual drain hole size is 2 1/8".
Custom builds, or very large and very small RVs, might need custom sinks or sinks that are unusual shapes. Because of the creative nature of space-saving that goes on in this environment, round sinks are more common, as are sinks that will fit well into triangular counter areas. You should not expect that a one-size-fits-all sizing standard will apply in this kind of sink purchase.
RV Sink Material
By far, the most common sink material that is used in RVs is stainless steel. This is the lightest and most durable sink material for these kinds of spaces, and it is easy to make sinks in creative shapes with stainless. The other benefit to stainless steel for a sink choice in these spaces is that these sinks are easy to reinforce and support properly when compared to other sink materials.
Best RV Sink Manufacturers
1. RecPro
This sink maker is located right in the heart of an area where many RV companies are headquartered. The company has been in business for more than 12 years, and they work on the upgrade of existing RV sinks and fittings as well as the production of new sinks for all kinds of different RV makes and models.
This company is easy to work with, and they offer excellent customer service. They also offer some of the best quality control of any sink maker in this space, so you can be certain of the quality of the sink that you will be receiving.
2. Camper Parts World
If you need oval or uniquely shaped sinks for your RV sink order, this is the right place to shop. You will be able to get a wide array of stainless steel sink styles from this company that are perfect for lavatories, kitchens, and bar spaces. They also offer all the fittings and additional parts that you need to go with the sinks that you choose as well.
3. Pure Liberty Manufacturing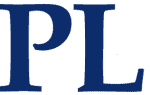 For unique and well-crafted sinks for RV use, there is no better place to shop. You can get great customer service here, and the team can help you to identify the right sink for each kind of RV use. You can count on soundproofed sinks that are durable and well-made, and that can be trusted to fit perfectly when they arrive.
4. RV Parts Country

Avoiding plastic sinks is easy when you work with this company. You can get sinks of various shapes and sizes from this company, and you will be able to enjoy fast and easy ordering from them as well. They also make double bowl sinks which are perfect for larger RVs. This is a good option for larger sink orders as well since these can be delayed by some other companies.
5. Etrailer
For fast shipping and a wide variety of sinks to choose from, you will want to work with Etrailer. You can trust that the sinks that you get here will match the needs of various RV makes and manufacturers. You will get the benefits of world-class shipping and an ordering process that won't let you down. This is your best option for easy ordering, easy installation, and great quality sinks.
6. Lippert
If you need large sinks or double-sink configuration products, this is the right company to work with. These sinks drain well and are easy to install as well. This company also works on upgrades for older RV models, so this is a great option if you are in the market for sinks that can be used for this need. You will be able to get a variety of products that go with these sinks as well when you shop here. This is like a one-stop shop for all of your RV sink needs and orders.
7. Chica Dragon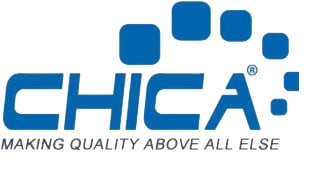 Chica Dragon has years of experience in the RV sink manufacturing space. You can find sinks of various shapes and sizes from Chica Dragon, and you can count on the quality and design of the sinks that you buy here. Chica Dragon offers an excellent customer service experience as well, and ordering is prompt and easy. There are few companies that can offer you what Chica Dragon can when it comes to RV sinks.
Getting the Right RV Sinks Can be Easy
If you are looking for RV sinks that are well-made, are easy to order, and can fit into all kinds of RV makes and models, you need to use these sink makers to order your sink products. You will not have any trouble getting the exact sinks that you need when you work with any of these companies for your RV sink order.