Single bowl kitchen sinks are a popular choice for many homeowners, but how to pick a good single bowl kitchen sink, in this article, we will share a guide to buying a single bowl kitchen sink.
Benefits of a single bowl kitchen sink
Many people prefer a single-bowl kitchen sink because it maximizes the available volume of the sink. It can accommodate more dishes and makes it easier to find places to put large pots, pans and baking dishes.
Some people also like the simple, minimalist look of a single-bowl sink and feel it adds a more modern feel to the kitchen.
As an added benefit, single-bowl sinks are often less expensive than the equivalent double-bowl sink due to their basic design and lower manufacturing costs.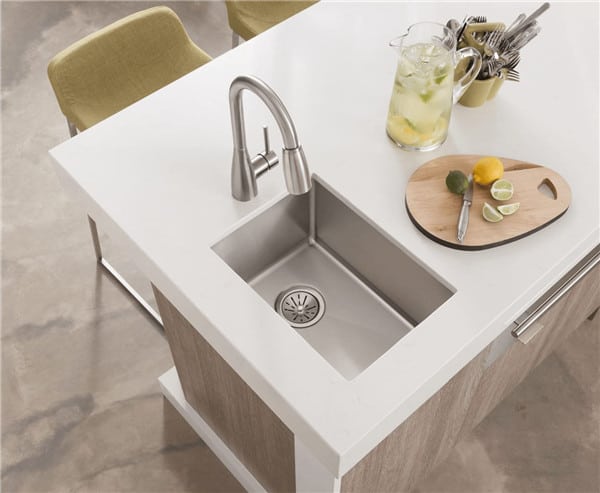 Disvantages of single-bowl kitchen sinks
The price of having extra space is that the sink has only one functional area. Some people prefer to use the extra bowl as a space to soak, rinse or dry – even if it means each bowl is smaller.
The terms single bowl and single basin are interchangeable.
Design Options
Single bowl sinks come in a variety of finishes, materials, shapes and colors.
Popular materials include:
Single bowl sinks are available in a variety of bottom mount and top mount options.
Single Bowl Sink Accessories
As shown below, there is a large selection of shelves, caddies and other accessories to help you make the most of your single sink.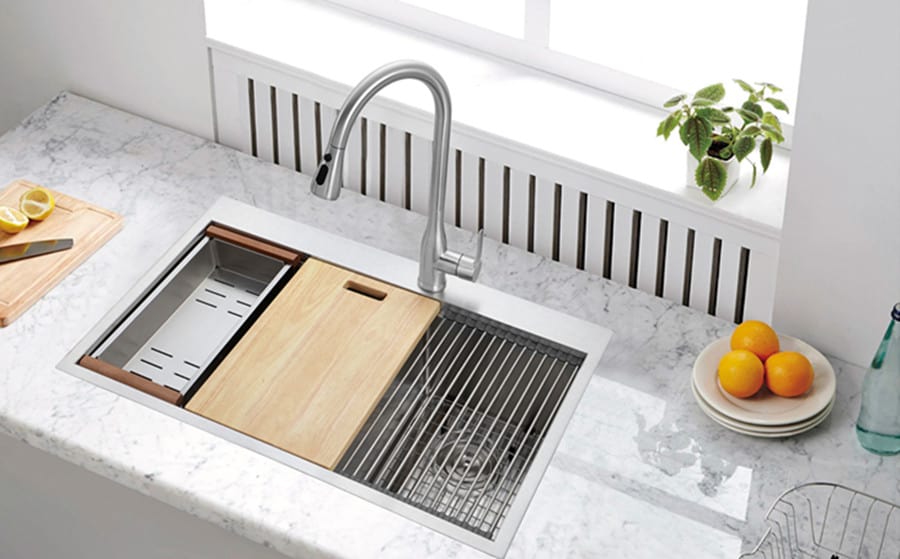 Single Bowl Kitchen Sink Costs
Because of its simple design, a single bowl kitchen sink is almost always cheaper than an equivalent double bowl sink. Of course, prices can vary greatly depending on the brand, finish, material, shape and installation method.
Stainless steel single-bowl sinks start at well under $100.
Granite composite single bowl sinks start at around $200.
Cast iron single-bowl sinks start as low as $200, but most cost between $400 and $800.
Fireclay sinks are the most expensive, usually costing $500 or more.
Hardware configurations
Single-bowl kitchen sinks come in a variety of hardware configurations. Some have a lip with pre-cut holes for faucets and handles, while others require separate holes in the countertop.
Some overload configurations may include hardware space for up to four separate accessories. Drainage and handling options are available, including off-center locations and sloped floors.
Installation
Single bowl sinks usually do not require any special installation considerations unless other aspects of the sink you choose (such as material, size or installation method) require specialized skills.
Pros
Affordable
One use at a time
Maximizes available space
Cons
Single drain or disposal
Variety of styles
Fewer luxury materials/finishes
Choosing the best Single Bowl kitchen sinks manufacturer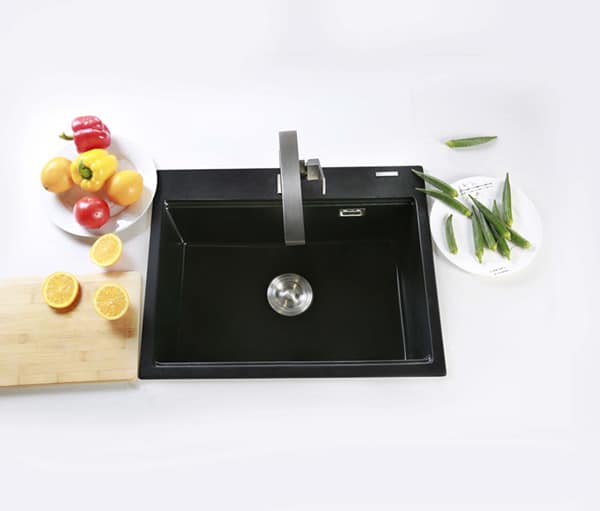 Over here at Chica Dragon, we pride ourselves in only supplying high-quality materials for your kitchen sinks.
From a high-quality granite composite sink to a grade-304 stainless steel kitchen sink, we've got your kitchen design needs covered.
Our products come with a 5-year to 10-year warranty, and we provide OEM&ODM service. Our products are also extensively tested for quality according to ISO9001 standards.
Further information
To learn more about kitchen sinks, head over to our blog, where we have guides and how-tos for choosing the best kitchen sinks.
To get in touch with us, email us for any inquiries.