The first time they met
Luis is the proud owner of Chica Dragon Company. He starts the kitchen sink business in 2008. Tilled today, the company has spent many years supplying top-grade sinks to our worthy customers.
In 2015, Luis was returning from a business trip to Australia. He was at the airport, but due to bad weather, his flight got delayed. Waiting for the resumption of flights, Luis met another passenger "David" in the waiting lounge, and they started to chat.
David showed interest in Luis' Sink business. He told Luis that he was looking to do business with a reliable company and would like to learn more about Sink business. They shared their contacts info.
When he returned to China, Luis sent him a few of the samples from his exquisite inventory. David liked the products and the business model. Luis invited him to the factory to learn more about the company and its products.
Start the first cooperation
The same month, David visited Chica Dragon's head office and had the whole experience firsthand. He saw that the factory making and selling products of high quality and superior design. He showed interest in doing business with his company. Although David wanted to sell the products in his market, he had no idea how to handle the business's marketing side. Luis promise to help him in setting his business and with marketing.
Chica Dragon always puts its customers first and always provides the best customer service and satisfaction. The following week David formally agreed to do business with Chica Dragon. First, Luis asked him to bring all the market data in which he wanted to do business. Luis asked David to share the whole business plan with him to help him further after analyzing all the details. He brought all the information on the product demand, its market rates, and other stuff. He wanted to establish a wholesale business of the best quality Granite Sinks in his hometown. Luis made a proper plan on how to help him in opening a new business of sink.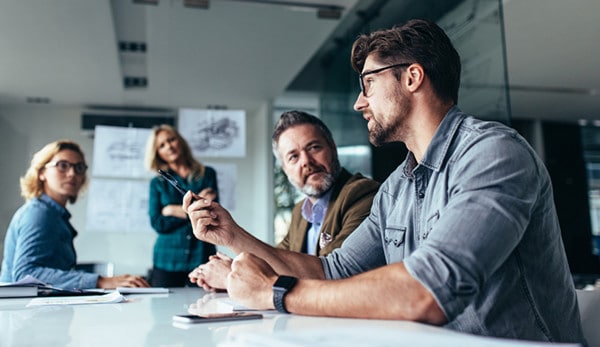 Business development by Luis's suggestion
Luis asked David to rent or buy a proper showroom in which all the items will display. David bought a nice shop for his business. The next thing was to step up the whole company for their client by Chica Dragon. Luis then sent the specialized person teams to study the shop and area so that need to evaluate. The location was an elite area, and people were rich. So Chica Dragon thought to introduce their premium designs with David's Showroom.
The showroom displays every design of Granite Composite Sinks. The most striking thing is the premium series of granite composite sinks. Company then offers them their fines quality along with each detail. Luis, with his team, helped them in selecting the right granite sinks.
The company provides complete information to its customers. All the accessories of that sink are shown before selling them. The company conducts the customers how these sinks are durable and blend into any kitchen environment. Chica Dragon puts all the possible accessories of these granite sinks on display to give an appealing look to the kitchen. By carefully deciding the products customer buys, the managers and salespeople arranged David's shop for sales. Customers order any customized designs, which Chica Dragon agreed to deliver them through David's showroom.
A turning point in project progress
Next came the most crucial part of any business, which is how to increase sales with the help of marketing and customer satisfaction. First, as always, Luis and company made sure to deliver all the product with great packaging to avoid any damage to products. The core objective is to satisfy its wholesale dealers, so Chica dragon helps them grow their business. Luis then asked a designing company to design a logo for David's company.
After that, Luis and the team arranged a series of meetings with their marketing partners and invited David. In these meetings, both parties decided the marketing techniques to adopt. Chica dragon has a whole team in the designing and marketing department that helps its clients to reach all the potential customers in their areas. After the marketing campaigns were ready, it was time for the team to increase David's sales and increase profits.
Chica Dragon offers innovative and modern sinks qualities to big brands like Schock. These sinks vary from size to budget depend upon the services the customers want. Chica Dragon takes the responsibility of loss in case of any mishap. Having all these perks, all existing clients seems quite happy with all the services Chica Dragon provides.
To further satisfy David, Luis arranged a session with all previous customers to discuss various factors related to the sink market. In this session, they discussed all the possible designs and marketing strategies. David also had some queries, and he got them all solved. He seemed concerned with the shipping method, but old clients assured him that the packaging was more than enough to avoid damage.
David has now established his shop and business. Chica Dragon helps him in every possible way to further build his business. The clients are now visiting his shop and taking an interest in quality and services. In the first six months, the sales were low, and sold only a few dozen sinks. David and Chica Dragon collectively improved their marketing strategies.
The company also made some unique customized designs for his shop according to the requirement of that area. Chica Dragon pays attentiveness to customers' needs, including all types of tips, advice, and suggestions. Quality design, best customer services, and requests are the company's foundation, and our response rate is 100% to every client irrespective of the size of their business. So Chica Dragon helped David increase sales, and his company started flourishing in the next two months.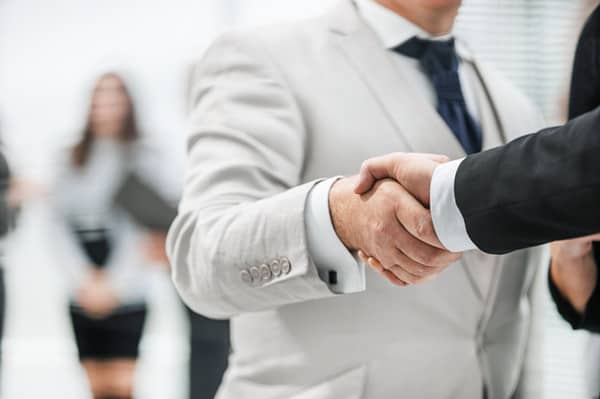 The customer successfully established his brand and achieved great success
Luis and David are good friends now. Their relationship is more than that of business partners. Every time David encounters any problem, he discusses it with Luis and solves the matter together. Gradually, his business is making sales and gaining popularity in his area and the whole city. With Luis' help, he was able to sign a deal with an international client. Now a year later, David has developed his brand. He is one of the longstanding and important clients of Chica Dragon. He has a plan now to open a new business store in a nearby city. His average annual income has surged to almost $1 Million.
Chica Dragon helps its customer build their brands by providing them with unique and innovative ideas and quality products. Chica Dragon committed to putting its customers first and provides them with the finest and highest quality Granite Composite Sinks. Chica Dragon is always honest, trustworthy, and communicative with its honorable clients. They have a vast inventory of stock items located in our Foshan, Shunde warehouses. David's example shows that we always prefer our clients' needs and help them in any way possible.
Chica Dragon's belief
The core belief is to provide sinks with an innovative design for each home. In any business, customer satisfaction is essential, which is the number one priority at Chica Dragon.