Stainless steel sink retailers are not necessarily doomed to failure just because sinks are not a fast-moving consumer good like seasonal clothing. On the contrary, the infrequent need for sink replacements may allow businesses to establish a reputation as trustworthy suppliers of long-lasting, high-quality sinks. In addition, companies can develop a devoted customer base by creating aesthetically pleasing sink designs that stand the test of time. These customers may only need to replace their sinks for a few years.
The sink market may move slower than other consumer goods. However, there is still room for expansion and success for businesses prioritizing quality, innovation, and customer satisfaction. The online marketplace offers a larger audience and customer base, enabling retailers to broaden their customer base and boost sales. Retailers can set their products apart from rivals and draw in customers through skillful marketing and showcasing the advantages of stainless steel sinks online. We will look into some of its aspects to further explore effective online marketing.
1. Build a High-Quality Website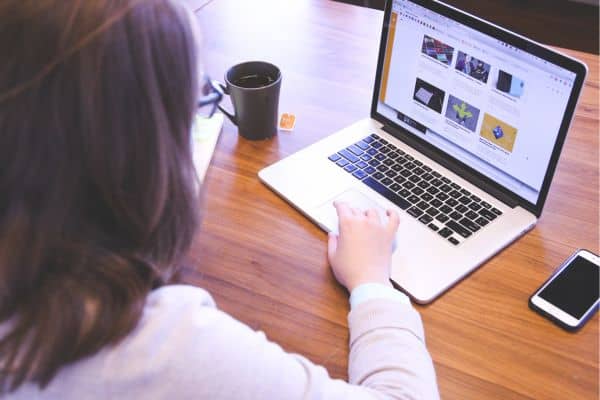 Creating a top-notch website is a wise move in successfully marketing and selling stainless steel sinks online. The first benefit is that a well-made, user-friendly website can make an excellent first impression on potential customers and build trust and credibility for the retailer. Second, a top-notch website can act as a venue for showcasing the advantages and features of stainless steel sinks, luring potential customers with eye-catching graphics and thorough product descriptions.
A website can also make it simple for customers to purchase online and offer customer service and support options, guaranteeing a straightforward purchasing process. In addition, an excellent website can aid in search engine optimization, making it more straightforward for prospective customers to find the retailer's website and products on search engines like Google.
2. Leverage Social Media
Social media sites like Facebook, Instagram, and Twitter offer a chance to connect with potential clients and build a credible online presence. Retailers can increase brand recognition and create trust with potential customers by sharing visually appealing photos and videos of stainless steel sinks and interacting with followers through comments and direct messages.
Social media platforms provide options for targeted advertising that let businesses target particular audiences based on their demographics, interests, and online activities. For example, the ads shown to people most likely interested in buying stainless steel sinks can increase engagement and conversion rates. Social media platforms can also be used for customer service and support, enabling merchants to respond to queries and address customer problems promptly and effectively.
3. Offer Promotions and Discounts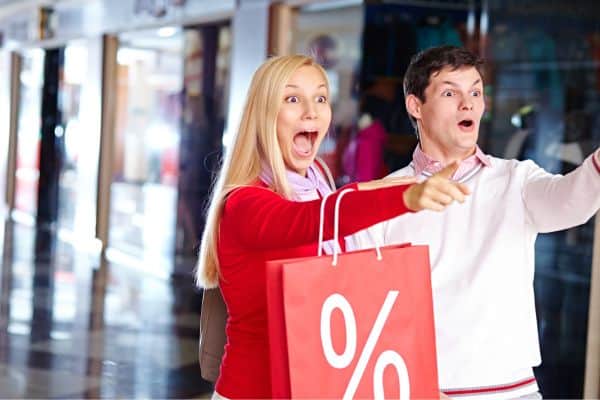 Special offers and discounts can engender a sense of urgency and encourage prospective buyers to purchase. Retailers can entice potential customers to act and purchase sooner rather than later by providing limited-time deals or discounts for large purchases. Special offers and discounts can set a retailer's products apart from rivals and draw potential customers looking for a deal.
Customers may return to the retailer for future purchases due to their favorable experiences with previous promotions and discounts, which can increase sales and boost customer loyalty. Promotions and discounts to launch new goods or product lines can create excitement and buzz among prospective customers.
4. Partner with Influencers
Influencers can also help retailers build credibility by raising brand awareness. As a result, retailers can reach a wider audience and draw in new customers who might not have known about the retailer's products otherwise.
Collaborating with influencers can offer a chance to present the advantages and features of stainless steel sinks in an exciting and relatable manner. Potential customers can see how the sinks function in real-world situations by having influencers use and promote them in their content, which may encourage them to buy. As followers of influencers may trust their recommendations and be more likely to buy based on their endorsement, working with influencers can also provide social proof for the quality and longevity of the sinks.
5. Optimize for Mobile
Many customers are shopping online and browsing on their mobile devices. Retailers can give potential customers a seamless and user-friendly experience by optimizing their website and online store for mobile devices, increasing the chance of closing a deal.
Since search engines like Google prefer mobile-friendly websites in their search results, mobile optimization can raise website rankings. As a result, the retailer's website may see an increase in visibility and traffic, which may translate into more sales. Since potential customers are more likely to stay on a website optimized for their mobile device and offer an easy browsing and purchasing experience, mobile optimization can speed up website loading times and lower bounce rates. It can enhance website usability, search engine rankings, and customer engagement, resulting in more customers purchasing stainless steel sinks from the retailer and making more money.
6. Provide Excellent Customer Service
Pleased customers are more likely to become loyal clients. Retailers can gain the trust of their customers and develop a good reputation by responding promptly and helpfully to customer inquiries, resolving problems professionally and effectively, and providing clear and concise information about products and services.
Providing exceptional customer service can result in favorable reviews and recommendations, drawing in new clients and enhancing the retailer's online presence. Retailers can encourage customers to spread the word about their positive shopping experiences by providing exceptional customer service. Word-of-mouth advertising can be an effective tool for increasing sales. Furthermore, providing excellent customer service can boost client satisfaction, enhancing brand perception and the likelihood that clients will leave favorable reviews and ratings.
7. Partner with Chica Dragon
Chica Dragon assists its clients in creating their brands by giving them original and creative ideas and high-quality products. So it makes sense that the business offers reasonable prices, prioritizes its clients, and gives them the best and most premium stainless steel sinks.
Chica Dragon offers the best customer service and satisfaction because it is consistently honest, reliable, and open with its deserving customers. The business offers comprehensive information to its clients, including market research for startups and brand-building assistance for online retailers. Regardless of the business size, every client receives a 100% response rate, and the company takes responsibility in the event of an accident.
With all these benefits, current customers seem satisfied with Chica Dragon's services.