Whether standard or custom, each type of sink has its place and your choice will depend on your home décor, architectural style and budget. Integrated sinks offer many benefits and can provide homeowners with unique customization options that can serve as a statement piece in their home. Here are some pros and cons of integrated sinks to help you determine if this is the right type of sink for you.
What is an integrated sink?
Integral sinks are made of the same material as the countertop they sit on. A sink that is integrated into the countertop is made of one material. Rather than being an additional element to the sink, it is built directly into the countertop and made from the countertop material. Integrated sinks offer a seamless aesthetic and can create an extra luxurious, custom feel in your home. They can be a popular choice in the bathroom but can also be seen in the kitchen.
Benefits of Integrated Sinks
Integrated sinks can offer many benefits. Here are some of the benefits of integrated sinks.
1. Integrated sinks create a sleek, seamless look
Because integrated sinks are built into the countertop, they create a seamless look and feel unmatched by other sinks styles. By eliminating the overlap of traditional built-in sinks on the countertop, integrated sinks can offer a sleek, modern and even minimalist aesthetic.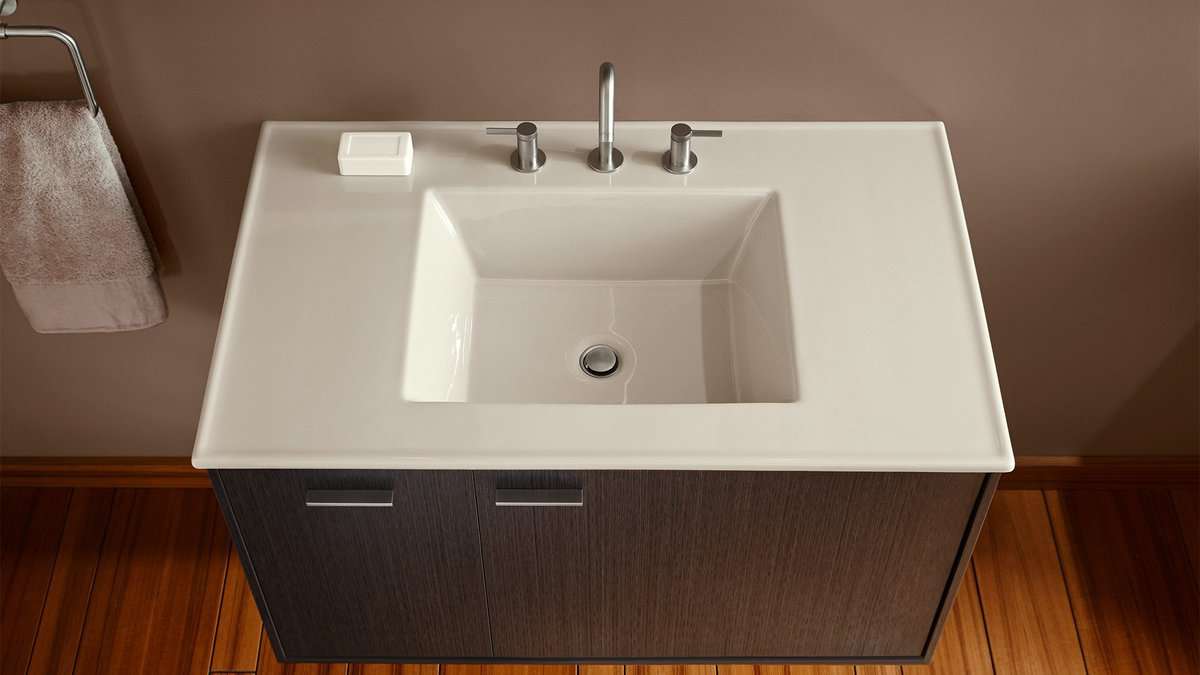 2. They are easy to clean
Integrated sinks eliminate the sealed and caulked edges of traditional sink basins. One of the benefits of this design is that it creates a virtually maintenance-free design and is very easy to clean.
3. Integrated sinks are customizable
The design of an integrated sink will match the countertop material you choose for your home because the sink and countertop are made of the same material; for example,
A piece of continuous granite or solid surface countertop. While, at first, this may seem limited, it is important to note the customizability of these types of sinks.
The actual sink basin can be manufactured to the depth and width you desire. In addition, the shape and layout of the sink is also customizable. An integrated sink in a double bathroom vanity is a good example of this. They are also an excellent choice for kitchens.
Integrated sinks come with a large main basin and an inlaid drying rack shelf that is graded to allow larger dishes and pans to air dry as any excess water flows back into the sink. This helps keep the kitchen counter free of unsightly metal drying racks and adds a more organized kitchen space. The options are almost endless!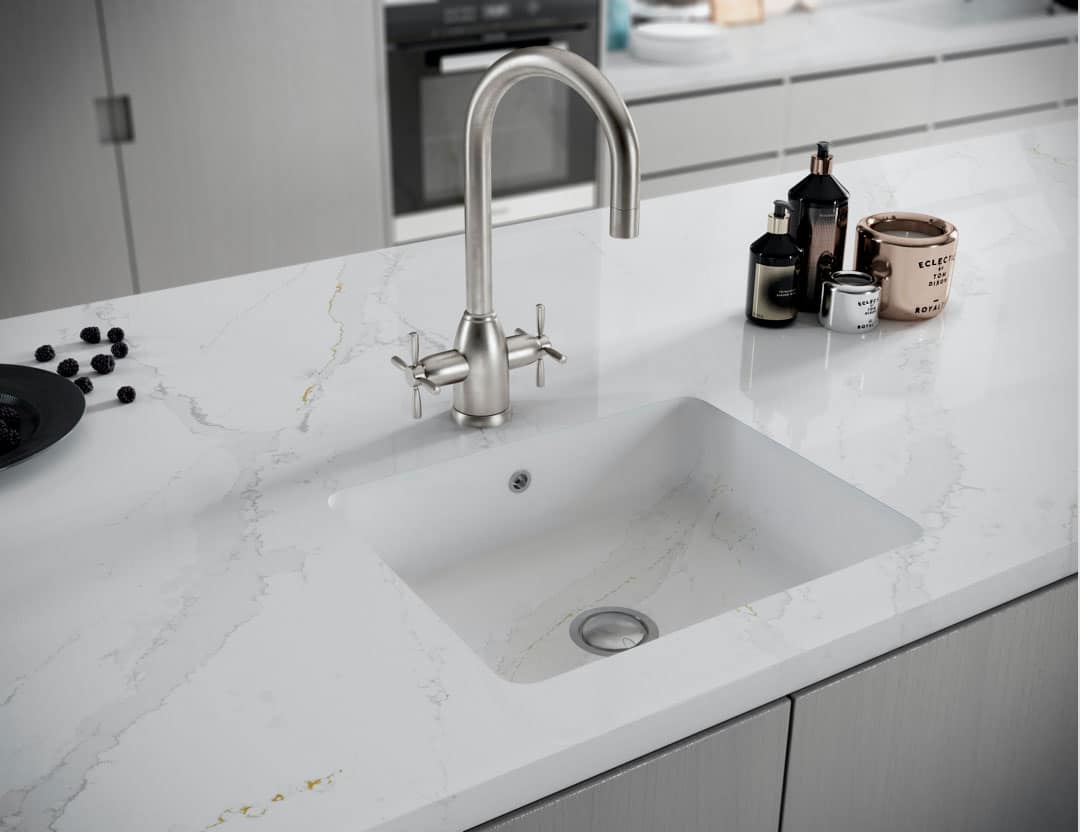 Disadvantages of Integrated Sinks
As with anything, integrated sinks have both advantages and disadvantages. Here are some of the disadvantages of integrated sinks.
1. Integrated sinks can be expensive
Because of their design and the manufacturing process required, custom integrated sinks can be more expensive than other available options. They are often made of more expensive materials, and these two factors combine to create a more luxurious look and a larger price tag.
2. They are difficult to replace
Integrated sinks should be carefully considered since replacement or remodeling requires renovation. Traditional undermount sinks and even drop-in sinks are relatively easy to replace and replace because they are separate components from the countertop itself. It is difficult to repair damage to an integrated sink or part of a countertop without replacing the entire unit.
3. Integrated sinks can get dirty or scratched
Depending on the countertop material you choose, one-piece sinks may be prone to staining or scratching. Because of the difficulty in repairing and replacing these types of sinks, it is important to consider the type of material you choose to build your countertops and sinks out of.
Depending on the material you choose, sealants may be used to protect the surface of the sink and countertop. Proper care and maintenance like this will help make them more durable and keep them in top condition for years to come. Your custom home builder will be able to point you in the right direction in terms of materials and proper finishes to ensure the best performance and longevity of your sinks and countertops.
Conclusion
With so many types of sinks and customization options available, it can be dizzying to choose the best sink for your new dream home. Sinks are an important part of your kitchen and bathroom and can have a major impact on the efficiency and convenience of these areas of your home. Weighing the pros and cons of integrated sinks and the other types you're considering can help you figure out what's best for you.
Working with a reputable and experienced custom home builder can also be helpful. They can help showcase options, weigh your needs and ultimate goals, and work with you to determine the right path for your new custom home.