If you have been thinking about ordering deep kitchen sinks, you might not be sure if this is the right choice for common needs. There are applications where a deep sink is a perfect item to add to a kitchen or other space, but you should be sure that you know more about this kind of sink before you decide that this design is right for you.
Deep kitchen sinks can be really ideal for some specific needs, but they are also made differently than standard sinks. Being sure that you understand the design process and the sink styling of these products can help you make a more educated ordering decision.
What is the Standard Depth of a Kitchen Sink?
Most kitchen sinks will be anywhere from 7-8 inches deep. This is the standard depth in many markets because this creates a deep enough sink for cleaning items and taking care of cooking needs and tasks without being so deep that it is hard to use the sink. Kitchen sink depth impacts a lot of functionality of the sink, and it is a key aspect of determining which sink style is right for this kind of application.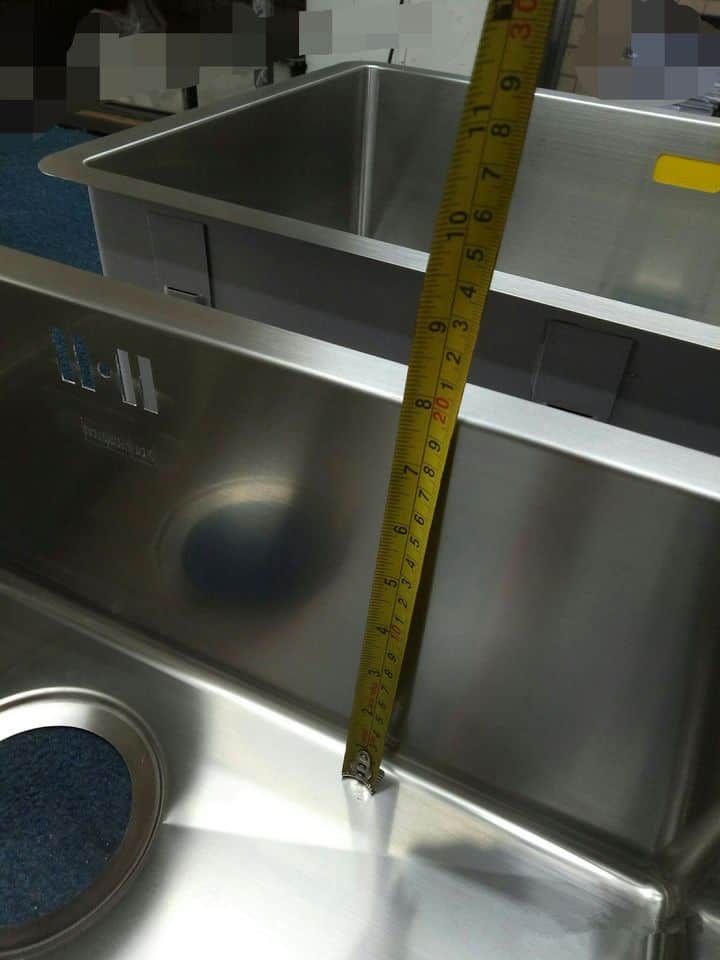 How Deep is a Deep Kitchen Sink?
A deep kitchen sink will be about 9-10 inches deep, which does not sound like much of a deviation from the standard sink, but any deeper than this will lead to issues with being able to comfortably use the sink. Sinks that are this deep allow for more uses that might be required in a kitchen setting, and it can mean that a smaller kitchen space can be more effective than it would be with a smaller sink or different sink design.
Deep stainless steel sinks are made with a different process as well, which changes how they appear and helps make them really durable. Due to the depth of this sink style, the sinks are usually made using hand-welding. Normal sinks are made via the pressing process. This can lead to a more sleek and upscale presentation, as well as a slightly more durable sink.
Benefits of a Deep Kitchen Sink
There are many benefits to choosing a deep kitchen sink. These sinks are perfect for large families that produce a large number of dishes and for those who need more room to be able to wash these dishes. If the kitchen does not have a dishwasher unit, a deep sink can make it much easier to take care of daily tasks with ease.
This kind of sink will also hide that there are dirty dishes resting in it, which can be nice if there are a lot of people in the home. This sink style is also really ideal for people who are taller and sometimes are not comfortable with a regular sink due to their height. For those who like to cook or who have a lot of people using the sink, a deeper kitchen sink can be a huge benefit
What to Consider When Choosing a Deep Kitchen Sink?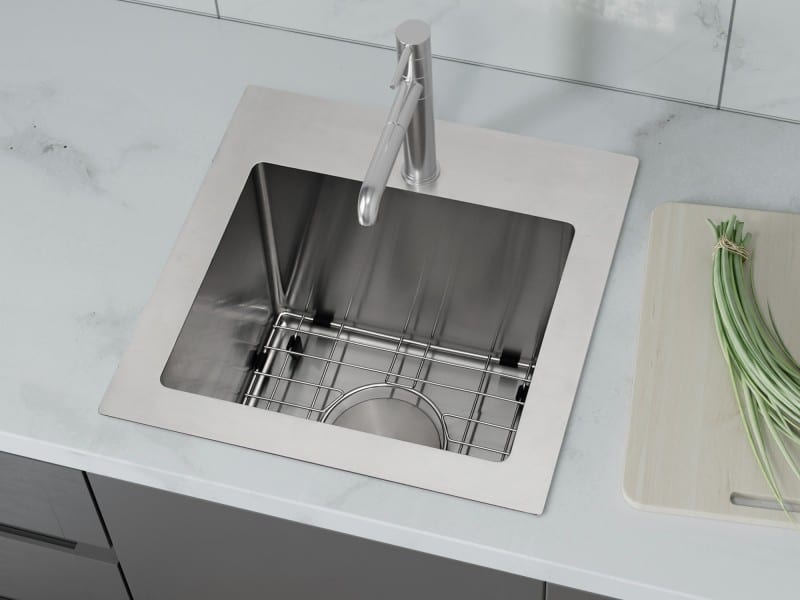 Deep kitchen sinks are just as easy to care for as regular depth sinks. The main considerations that come into play when choosing this sink style are whether or not the depth will be useful in the given location and whether or not the depth will be ideal for the cabinet design and style. These sinks are often made to be reinforced in the same way as regular sinks, but you might need to think about the space that is offered for installation.
Some people also do not prefer the deeper sink if they are shorter or if their kitchen counters are taller than average. There can be a variety of variables that make considering this size and depth of sink a bit less popular than regular sinks.
On the plus side, these sinks are very durable, they offer a lot of really great working space, and they can be the right size for a large kitchen space that would look unbalanced with a smaller sink installed. There are pros and cons to getting either a standard sink or a deep sink, and you will just need to consider your choice carefully before you order.
Most companies that make sinks will be willing to chat with you about the benefits of their sinks and help you to make a smart decision when ordering. This kind of customer service is key to the sink ordering experience, and you should not compromise on this part of the buying process. You will need to be able to count on the sink company that you work with to help you to find the right kind of sink for your needs and to help you ensure rapid delivery of your order as well.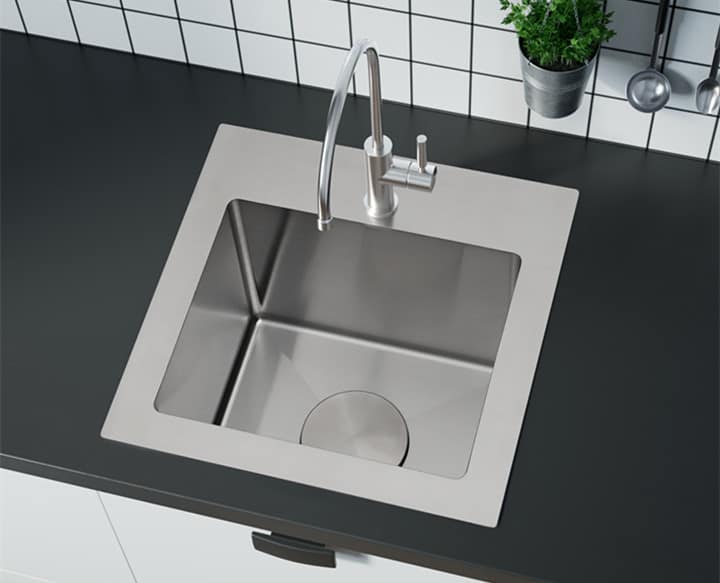 Not every sink company will make 9-10 inch deep sinks due to the handmade processes that are required to finish these sinks. Be sure that you are working with a business that can produce a handmade sink, and also be sure that you ask about the finishing process and shipping processes. These kinds of sinks need to be created with care and shipped correctly to avoid damage and other kinds of issues with the sinks after they have been installed.
Chica Handmade Kitchen Sinks
Chica Dragon makes high-quality handmade, stainless steel kitchen sinks that use the best quality of steel and come in a range of depths, sizes, and shapes. You can count on Chica Dragon for 9-10 inch depth sinks that are handmade with care using 304 steel. These handcrafted sinks can be made in standard depths or can be made to fit a custom ordering need as well.
Chica Dragon offers excellent customer service as well as unique styles and buying options that many other sink makers cannot give you when you are ordering. Chica is a leading sink provider in many markets, and you will have an amazing buying experience every time you work with Chica Dragon for your sink ordering needs.