As a businessman, portfolio diversification is essential. It would be best if you offered your customers much variety when they start considering your brand.
For this reason, you need to be aware of different designs and ideas related to the product you're selling.
Why Portfolio Diversification Is Important
One reason to diversify is to avoid some downfalls that industry may be suffering. If you only have a single product in your business, it cannot survive a lengthy demand downfall.
Especially when it comes to people's preferences, you can never tell when they can change. This means that your product can be out of fashion in no time. Being diversified helps protect against this risk.
Another reason is that you offer something more than your competitors. This advantage is vital if you're looking to acquire a significant market share. If your company doesn't fill the demands, your competitors most probably will. If you're not well diversified to meet these new demands, your business will suffer as a whole.
Diversification is also essential if you want your company to be stable. If your business stretches across various industries, you will have more predictability.
Different Designs You Can Invest In
1. Farmhouse Elegancy
This first design of a kitchen is by Mark Lewis Interior Design. This eye-catching design is sure to raise the demand for double bowl sinks. It gives an idea to the customer of what they can achieve with the product you're offering. It also makes your customer like your product more.
2. Natural Charm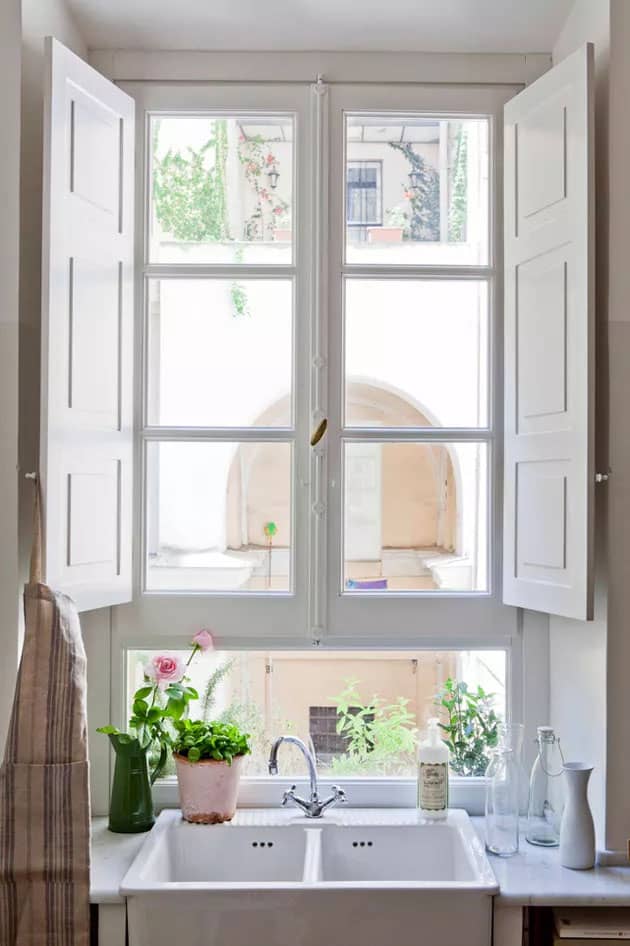 This drop-in sink is sure to drop some jaws. This is a cosy design by Studio Strato. The window behind it is an added leisure for anyone using this sink. You can quickly lose time daydreaming about the sunset as you go to wash your dishes. You can offer similar designs and themes to your customers.
3. Faded Tone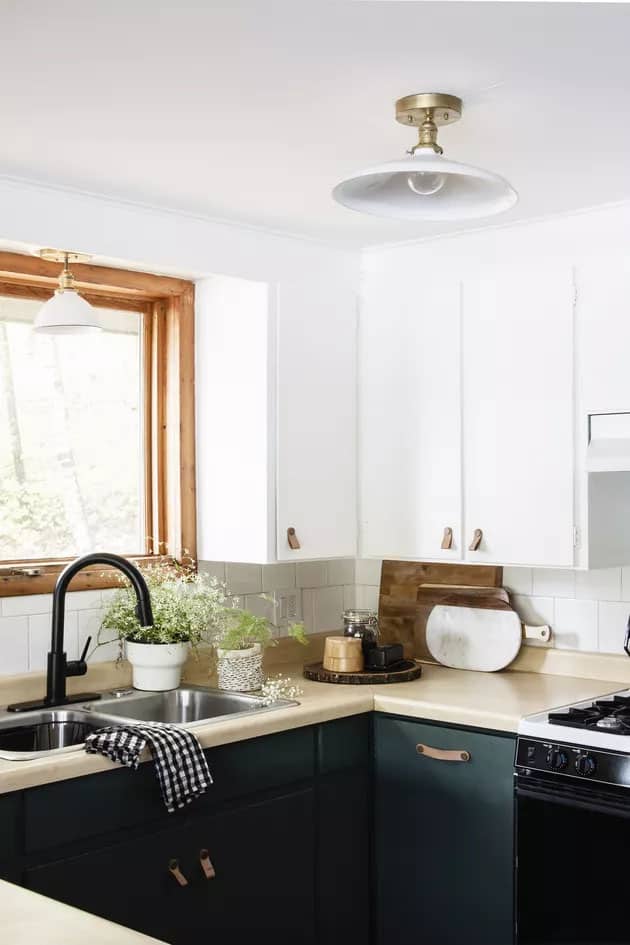 This kitchen has a pop of colour. The lower half of the kitchen is a dark colour, and the cabinets in the upper half have an off-white colour. This contrast is beautifully executed by Deuce Cities HenHouse. They gave this kitchen a modern makeover. The kitchen looks perfectly in balance and in sync with respect to the opposite half. A stainless steel double-bowl sink is used in the picture which goes perfectly with the theme.
4. Simple Masterpiece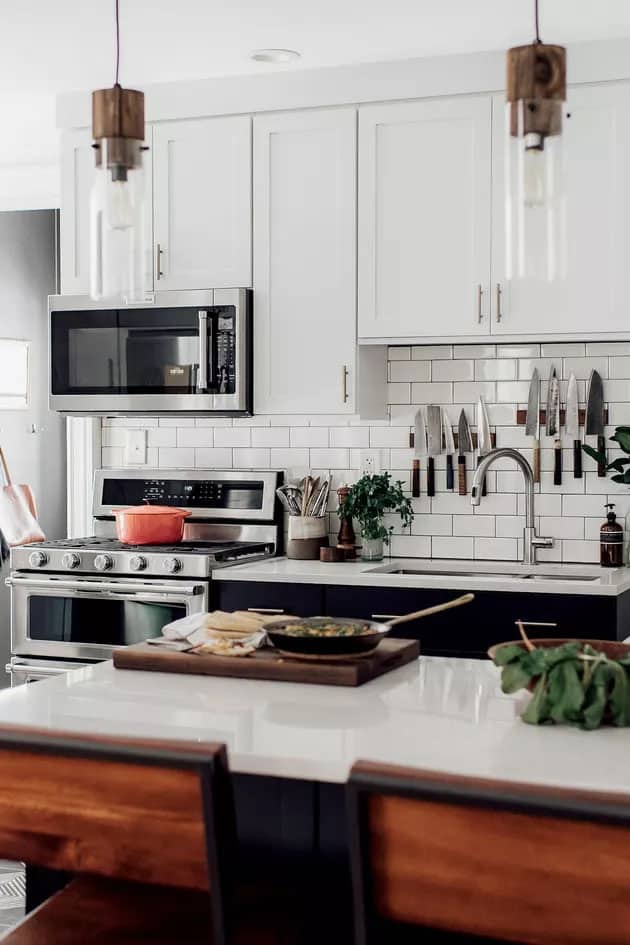 This kitchen is absolutely full of charming details. Bohemian Kitchen has done an excellent job on this one with all the eye-catching flair. The colours are perfectly coordinated, and the kitchen looks appealing to the eye. Especially the way the knives are placed over the kitchen sink is incredible. A modern stainless steel double bowl sink is used with some accessories.
5. Scandinavian Chic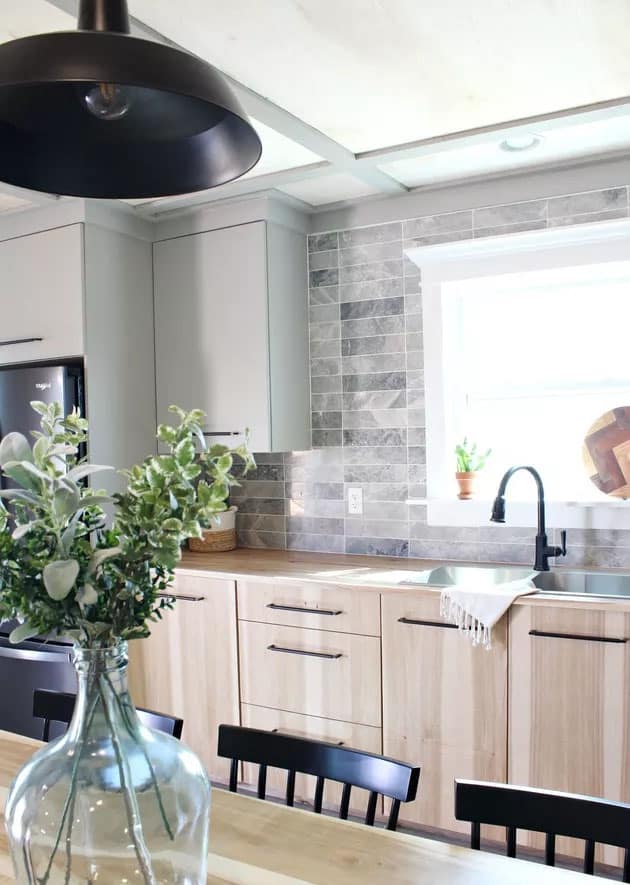 This kitchen beautifully pairs the light brown wood with the grey in the upper cabinets. Woodshop Diaries has done a wonderful job on this kitchen and have made it very eye-catching. If you offer your customers value, they might make something like this out of your product!
6. All White Delicacy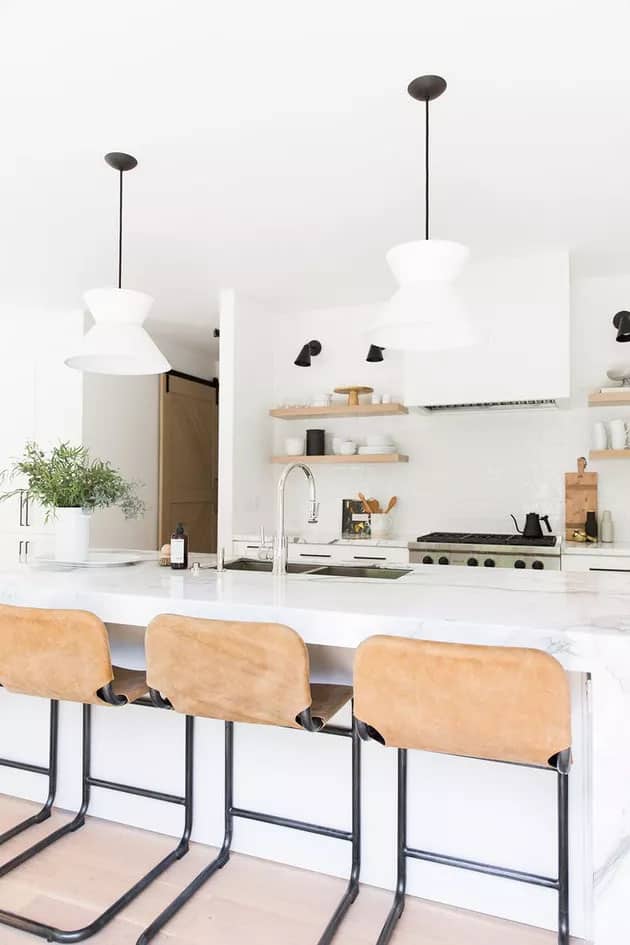 This minimalistic design by Studio McGee has made this kitchen the highlight of the house. An undermount double sink is used and is made with stainless steel. This kitchen provides a flawless modern look.
7. California Sunshine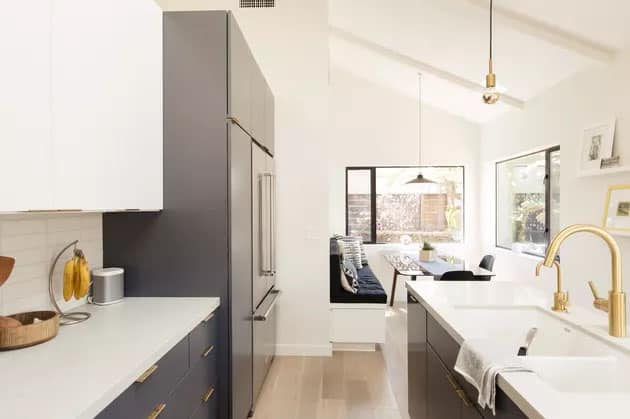 The gold taps are going to catch your eye in this picture. This glamorous design in this kitchen makes it so eye-catching you want to sleep here. The dark blue cabinets add perfectly to the stainless steel kitchen sink.
8. Tender Touch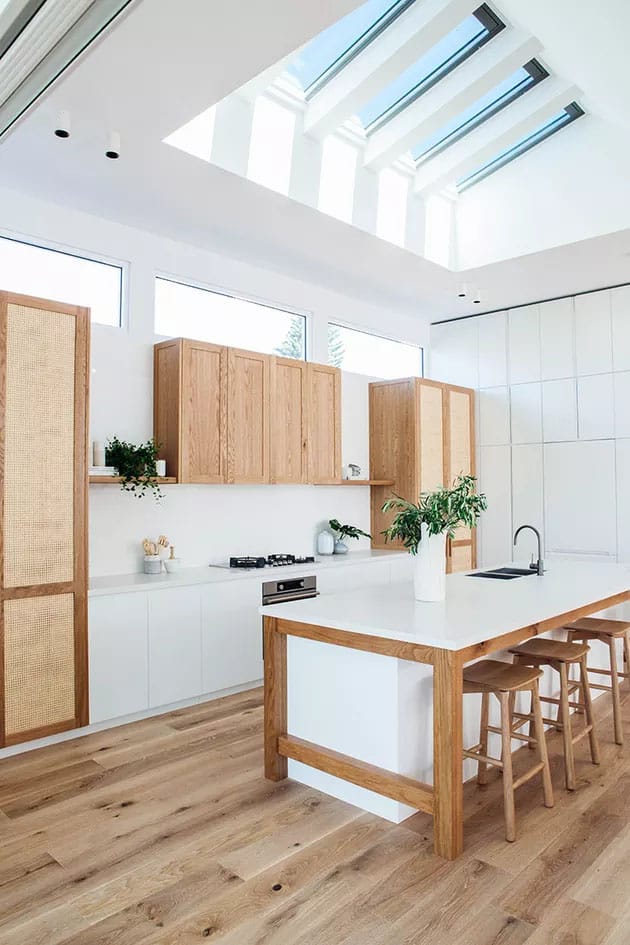 These renovators have made this kitchen amazing to look at. The couple of light brown and white has given this kitchen a warm look. The kitchen is also loaded with natural light as well, which gives a very soothing feel to it. The double bowl stainless steel sink adds perfectly to the kitchen.
How These Designs Can Help Your Business
These ideas are very trendy and will help you in giving your customers an idea on what to do with their kitchens. You can offer additional value by installing the sinks in their kitchen yourself as well.
You can offer the products that are included here. You can also provide additional services in the renovation of kitchens to your customers. These kitchens will also give you new innovative ideas on how to build a system around your product.
Offer similar sinks to your customers who are in line with the trendy modern kitchen look. Do this to see your business bloom.
Do's and Don'ts
There's a disadvantage of diversification as well. It makes you lose focus from the most dominant product in your product line. You should know when to diversify your business and when to work on a particular product.
If you're offering services around your product, make sure that they are top quality. Don't think that the customer will prefer convenience over quality. This is because kitchen sinks are an essential long-term product. Customers will usually plan ahead and choose the best option if they're looking to install a sink.
If you can't make the cut, you will be overlooked.
While diversifying, make sure that you don't make a similar mistake. Don't increase your quantity while losing focus on the quality. You can't half-ass your way into a market with mediocre products. You have to give it your best.
FAQs
What Is The Use Of A Double Bowl Sink?
You can use a double-bowl sink to make dishwashing easier. You can dedicate one bowl for clean water and the other one for soapy water. You can also install this sink into the countertop to give the kitchen a modern look.
Are Double Bowl Sinks Worth It?
A double bowl sink gives you much space. If there are two people living in an apartment, they can even have their own bowl for dishes. However, you will now have lesser countertop space and won't be able to clean huge pans in the sink.
What Is The Most Important Material For Sinks?
A popular choice when it comes to sinks is the stainless steel sink. It offers you durability, style, convenience and long life all at the same time. This sink usually lasts around 25-30 years and adds a trendy look to a kitchen.
Stainless steel sinks are also available in a lot of different shapes and sizes.
Does A Double Bowl Sink Need Two Taps?
No, a single adjustable tap is usually preferred over two different fixtures. Also keep in mind that if there are two taps, they might cause some problems. For instance, sometimes, there are air pockets blocking the drain. It is advised that you use a single adjustable tap.
What Is The Easiest Kitchen Sink To Clean?
The easiest sink to clean is the stainless steel sink. It offers excellent chipping and scratch resistance. Also, there are a lot of stainless steel cleaners available on the market. You can use anyone to clean your sink quickly.
Concluding
Versatility in business is crucial. You need to have several different products which can make you money.
I hope this article was helpful in deciding what to offer to your customers.
Good luck!