Foshan is in the Guandong province, which is very near to Guangzhou. The industrial presence in this area is very well developed, and this is the main city that produces stainless steel sinks in China. The number of sinks that are produced from this location each year can number in the thousands quite easily.
This is the gathering place for stainless steel sink manufacturers who make very high-cost sinks created for their beauty and performance. Foshan stainless steel sinks are of the highest quality and are produced in a very cost-effective way. This is why many importers source from this area in China, and they prefer to work with manufacturers from Foshan.
If you have been considering working with a manufacturer in the Foshan region, you need to know which of the many companies in this region you should work with for your sink purchase. If you are ready to learn some more about this area of China, you need to check out the sink manufacturers that we recommend in the Foshan region.
Stainless Steel Sink Manufacturers in Foshan That You Can Trust
1. Chica Dragon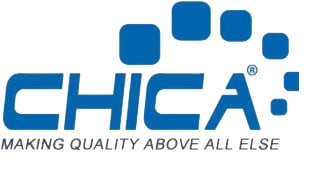 Well-known for the quality of the sink products that they make, Chica Dragon offers a wide array of sink styles and designs, all made with the highest-quality materials. The sinks made here are affordable to ship to various markets outside of China, and the process of ordering in bulk is very simple when you work with Chica Dragon. The target audience of these sinks is clear, and they are made to answer the needs of many foreign markets specifically. You will not struggle to find the style of sink that you have been looking for here.
This is one of the leading sink manufacturers in the Foshan region due to the suitability of the products made here for other markets and the ease with which you can complete your orders. Chica Dragon values repeat customers and work hard to make sure that your needs are met every time you work with them for your sink order.
Chica Dragon offers OEM service and a complete supply chain as well. These are not benefits that every sink maker can offer, and this is part of why you will see brand loyalists coming back to them again and again. Their many excellent reviews tell the story of their customer care, and you can join the group of happy customers that grows each year.
2. Higold

This is one of the leading sink manufacturers in this part of China, and they make kitchen faucets as well as sinks. They produce high volumes of products and invest in automation that makes their results consistent across their lineup of products. This is a company that has a showroom as well, so you can see the products that they sell in person if you wish.
The cost of working with this company is affordable as well due to the high volume of sinks and faucets that they produce. You will have a great buying experience working with this company for sink-related purchases. This location offers access to seven production lines with a monthly capacity of over 25,000 pcs. This means that on-time delivery is always guaranteed and the turnaround time is about 30-35 days.
Their laser cutting machine and welding machines create excellent products that are very well-made and durable. The superior quality and the excellent efficiency of this company make them standout leaders in the Foshan region. There are few locations that offer this kind of precision craftsmanship, and this definitely helps make delivery timelines and quality parameters reliable and predictable for every order that you place.
3. Arrow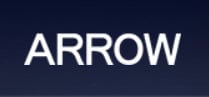 This quality Foshan company has been around for more than 20 years, and they are actually a division of the Arrow Home Furnishing Group. This is a national leader in the bathroom industry, and you can expect excellent sink products for both kitchen and bathroom use from this company. They make all kinds of bathroom fixtures as well, so their supply chain setup is fast, reliable, and generates high-quality products.
This company is committed to creating environmentally sanitary products for consumers, and they hold their production to the highest standard to continue to meet the requirements for their certification ins this area. They are a leader among China's kitchen sink makers as well, due in part to the various certifications that they have worked hard to earn.
The company has many production bases in the region, so you will get your order quickly and with great results. They are also really easy to work with since they have 5,000 sales experts working every day to take care of their large list of clients. This is a great choice for rapid order fulfillment and great quality products, and you can source many kinds of sinks from this manufacturer for your needs.
The Foshan Region is a Great Resource for Stainless Steel Sinks
If you have wanted to find a better resource for your stainless steel sink orders, you need to look at the Foshan area for your sink order. There are many great choices in this region for your sink ordering needs, and you will be able to find the perfect location to order high-quality sinks that will be delivered on time. You will have a pleasant experience working with this region's suppliers because they are experts in production and shipping to foreign markets.
If you have been struggling to find the right sink maker to work with, this is the premier region to buy from in China for a good reason. There are so many great manufacturers clustered in this region that you can count on for quality products that will answer your needs, and that will be delivered in a timely fashion. Working with suppliers like Chica Dragon can make your sink ordering experience simple, seamless, and rewarding.