If you don't know what to do with your kitchen and all the accessories in it, we are here to help you.
In this article, I have included many prevalent design trends when it comes to kitchen faucets.
Let's dive right into it!
Why The Faucet Is Important?
The faucet of your sink has the potential to add a specific splash of elegance to your kitchen at a pretty low cost. Give it a few adjustments, and you'll notice that your kitchen will start to look much better than before.
What's more, is that these fixes will come so cheap that it'll leave your mind blown. You won't have to go all-out, and just a slight adjustment will make a big difference. Now let's take a look at the top 10 kitchen faucet trends prevalent in the market.
Top Ten Trending Kitchen Faucet
1.Touch And Touchless Faucets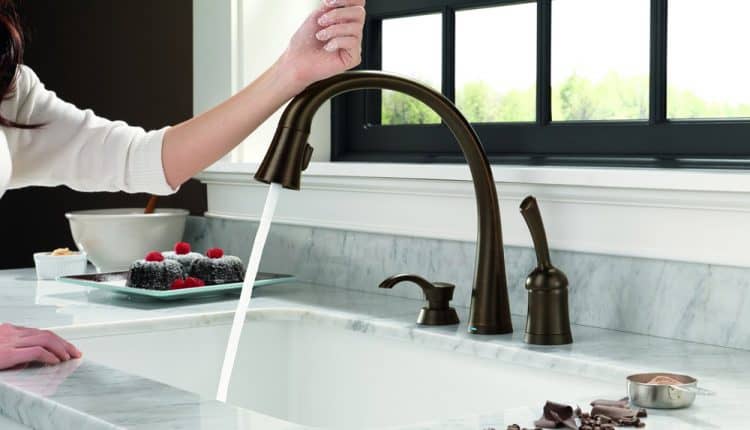 Touchless faucets are those which do not require you to touch them in any way to start the water flowing down. You can add voice commands or stick your hand out under the faucet, and it'll start automatically.
These faucets are very fancy, and you can customize the commands you give to your tap to make it start. This is a great feature and can be played around with a lot too. You can also include a funny command to start the faucet. These faucets are trendy and are an excellent choice for any kitchen.
2.The Two-Tone Faucet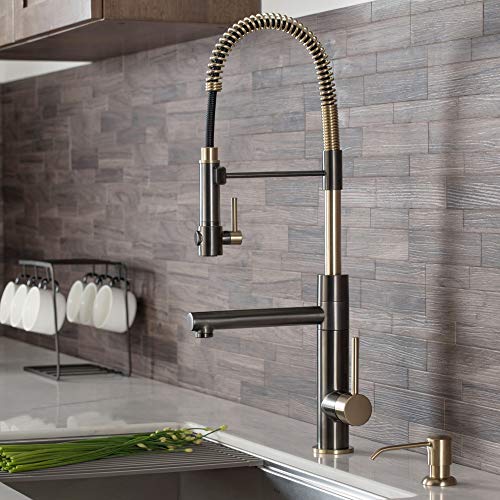 Many people like many mixed colors; these can be any composition. Either it can be black and gold or some other clever combination of different colors. Anyway, faucets with two different colors are trendy among customers these days
Customers are looking to mix two different metals. They are looking for a color combination that can potentially go with the light-colored cabinets and the dark-colored countertop stone. This is a very clever solution to your faucet problems, and you can go with it.
You should consider mixing two finishes on your faucet.
3.Pull-Down and Pull-Out Faucets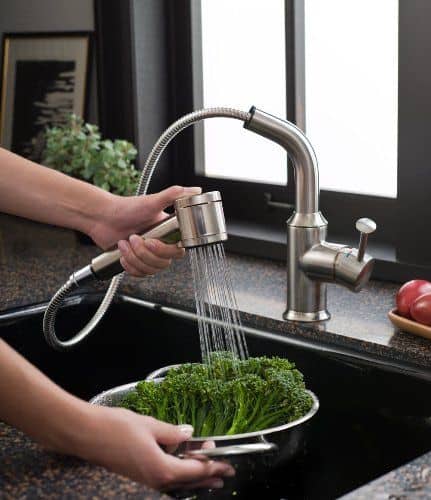 The pull-down and pull-out faucet is a faucet that has another sprinkler in the original body. This means you can pull out the faucet head from where the water is coming out and wash anything with it with much ease. These are another addition you could potentially make to your kitchen.
4.Professional-Style Faucets
Tall faucets with pull-down sprays have been the talk of the market recently. These faucets are usually 20 inches high and offer a very professional look to your sink, much like a restaurant faucet.
These add a somewhat professional look to your kitchen and will be a great addition to it.
5.Faucet Handle Design
Different faucets are styled in different ways. You can customize these designs and can even mix them up from different eras! Many manufacturers now offer you the option of customizing your faucet. So you can now decide exactly what kind of metal, style, and colors you want to use on your tap.
This is an excellent step by manufacturers and shows that they genuinely listen to the market's demands.
6.Stainless Steel Faucets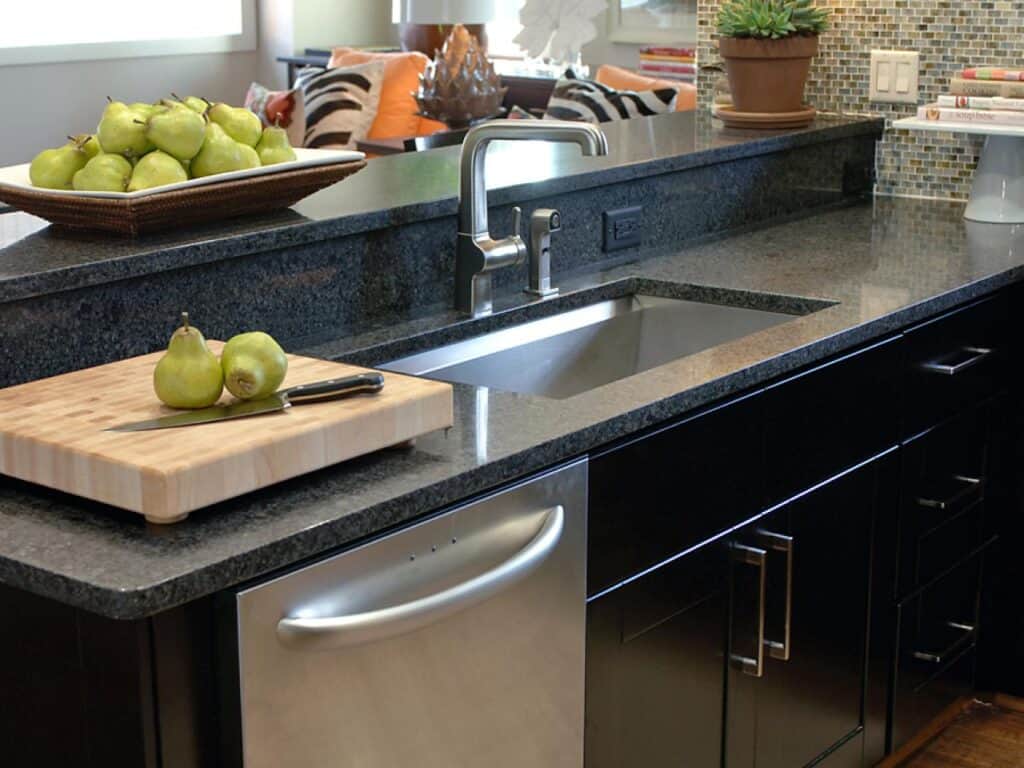 Designers have predicted that matte will be the most popular finishes for stainless steel. Manufacturers indicate that after that comes black, which is the second most popular finish for these sinks.
7.Brushed Nickel Faucet Finish
Brushed nickel is another popular finish. These offer a softer look and go great with stainless steel appliances. Brushed nickel satisfies the demands of sophisticated customers who don't want the basic stainless steel finish for their faucets.
You can consider adding this if you have a dark-colored countertop with a stainless steel sink.
8.Faucet Spraying Options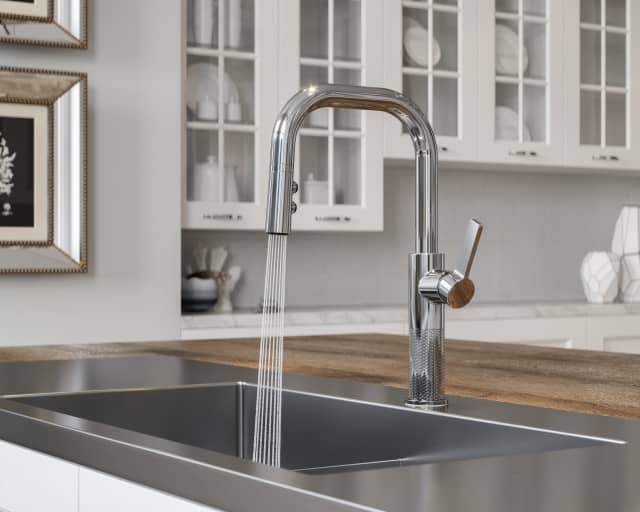 In recent years, faucets have improved. They have come out with multiple options of the kind of faucets you would want to include on your kitchen sink. This consists of a boosting spray, sweeping, and an aerated stream.
These have the advantage that you don't even need to use your hands while washing dishes. You could use the faucet head and could pour in water with pressure on the surface of the plates you want to wash. This offers many conveniences.
9.Faucet Finishes
Homeowners have recently shown their creativity by getting custom-made finishes for their faucets. The popular finish of matte black is now offered by almost every company. Matte seems to have been sweeping the market as literally everyone wants to get their hands on it.
10.Faucets With Water Filters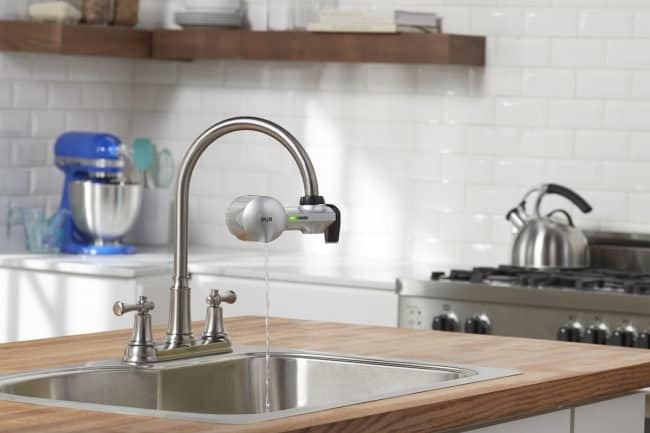 You can also install a water filter on your kitchen faucet. This means that now there will be completely clean drinkable water flowing out of your faucet. This increases convenience as you won't have to go to the dispenser every time you want to take a sip of water.
Conclusion
Kitchen faucets surprisingly have an ever-increasing market. Make full use of this fact and customize your kitchen faucets right to your liking.
I hope this article helped you in making a decision.
Good luck!