Satin finish is the most popular of the sink finish styles. These are the most practical sink finishes by far, and they tend to match other décor in the kitchen or bathroom really well. These sinks can also be used in areas where tougher jobs take place that might damage other kinds of sinks. The practicality of these sinks is important because they are often used in areas of the home or business that do see some hard work and challenging exposures.
This is a very practical ordering decision if you are looking for a quality sink that will hold up to lots of use and that is easy to install. Being able to count on the ability of your sink to deal with daily use and other challenges can be important. You also do not want to end up with a sink that is not attractive. Sinks that are beautiful, as well as functional, are a requirement in most applications these days.
If you want to learn more about the surface finish of stainless steel sinks, you can read our previous article-The Surface Treatment Of Stainless Steel Sinks.
What is A Satin Finish Stainless Steel Sink?
Satin stainless steel can sometimes look a lot like brushed steel to people, but it is really a different finish. The satin finish has a slightly milkier appearance and is not as high gloss.
This type of finish uses wire drawing equipment to draw repeatedly on the sink's surface. This process is equivalent to the grinding machine processing in mechanical processing.
Some people also call it brushed finish for the different sizes of the grinding machine, and it comes out with a different texture finish.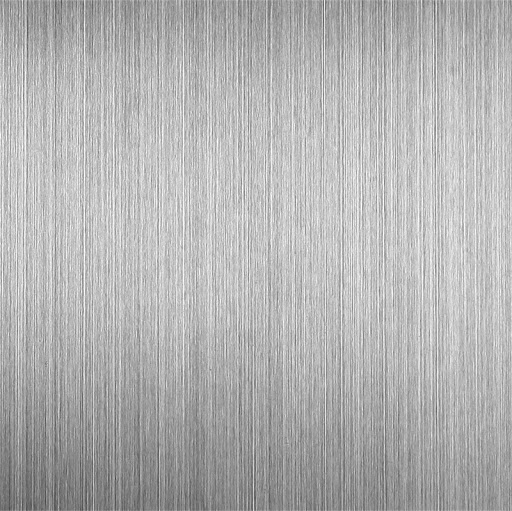 Satin Finishes Stainless Steel Sink is Popular in the North American Market
There are a few brushed finishes; a satin finish is one of the most popular, especially in the North American market.
These finishes are often confused with one another, but they can offer very different benefits for your needs
Satin finishes are often much harder to scratch than a stainless steel surface, which is a key benefit to choosing them. When compared to the other options on the market, they are much more durable. This is critical in many applications, and you can trust your satin finish sink to look beautiful while also being easy to care for and durable.
The brushing that is done to make the finish on this kind of sink is done to create a long stroke pattern. This is made more random looking with sandblasting done after the brushstrokes are put in. Satin finishes also undergo a polishing step that makes them have more gloss than they would without this final touch. The finish is an overall smooth and slightly less reflective surface and regular stainless steel without a discernable pattern.
Satin finishes are considered higher value in some markets than others, and this is due to their sharp finish and the really high-quality and upgraded appearance that they offer. There are few finishes that compare to a satin finish for your upgraded installation needs. Ordering these sinks is a great idea if you are worried about damage in shipping as well because you can count on these sinks to ship well and be in great condition when they arrive.
Chica Stainless Steel Sink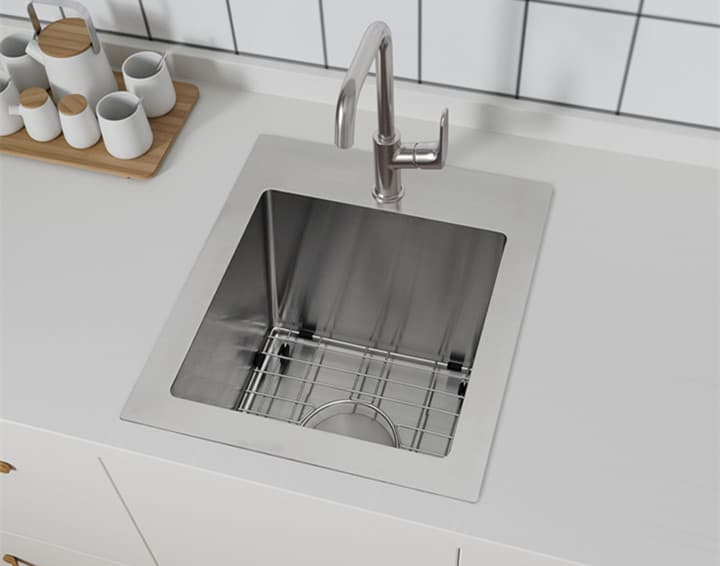 Chica stainless steel sinks are of the best quality. You can get handmade stainless steel sinks and drawn stainless steel sinks from this company that will work perfectly for your needs. Chica attaches a lot of importance to the quality of its finished products. And you can trust that you will get access to a stainless steel sink that is CUPc certified when you shop with Chica. Most of the stainless steel sinks Chica sells are satin finished, but you can also order a brushed finish for some of the products if you wish.
Chica sinks are well-crafted and made to last and can be shipped with ease. You will also get access to a really great customer service experience when you order from Chica as well, which can make all the difference when looking into sinks for various applications. Chica is the leading producer of stainless steel sinks in many markets for good reason, and you will see why as soon as you order from them!
There is no better company to get your stainless steel sink from than Chica Dragon. If you have been struggling to find the kind of sinks you want to order, you need to look at Chica's inventory today. Reaching out to the customer service team can make your entire ordering process really simple and straightforward.