Handmade kitchen sinks are an integral part of a well-designed kitchen. High-quality products represent the customer retention rate of your business. Handmade stainless steel sinks are made by tons of firms in India, so deciding which one to associate your product with can be difficult. This article will assist you in selecting the best on the market.
Here are the top 5 handmade sink manufacturers in India. Keep reading!
Crocodile

Crocodile is one of the most popular handmade kitchen sink brands in India, and it is one of the ideal options. Their kitchen sinks are unique compared to others as they are handmade and readily available in various sizes. You don't have any issues with their handmade sinks.
This kitchen sink is available for both top mount and under-mount installation, and the brand recommends the top mount installation. Their handmade series are made of 304-grade stainless steel, which ensures longevity.
Futura
Futura Kitchen Sinks India Pvt Ltd focuses on carving the perfect sink that adds splendor and grace to the kitchen interior design. They are now known as the best kitchen sink brand in India and for their accessories too. They strive hard to process a district brand.
They also produce cutting boards, waste couplings, baskets, drainer kits, etc. this company was established in 1997 with a vision of delivering the best quality products to their customers.
Jindal
Jindal is one of the biggest stainless steel companies and a famous kitchen sink brand in India. They bring quality products under very affordable stainless steel options and are worth it if you do not want anything fancy.
Jindal is one of the best India kitchen sinks brand brings high-quality 204-grade stainless steel material with a glossy finish to make the kitchen sink. It comes as the drop-in sinks, and the brands also provide a replacement guarantee for all leakage and any manufacturing issues.
Kaff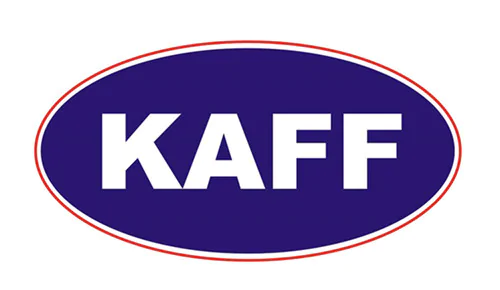 Kaff is one of the top kitchen sink brands in Indian, as they are determined to provide every possible convenience to make a better kitchen experience for consumers. This brand offers the most advanced appliances with comprehensive ranges. They aim to create a dream kitchen life by providing revolutionary solutions through innovation, designs, and style with versatility.
The products of Kaff are of premium quality and have the most acceptable range. Their headquarter is in Gurugram. The brand's vision is to provide a healthy, clean, and hygienic kitchen for a healthy life. It is one of the Best invest-worthy kitchen sinks brands in India.
Chica Dragon (China)
Chica Dragon is a China-based company that entered the market in 2008. They researched the science behind stainless steel sinks in great detail. Afterward, they applied this research to make top-quality kitchen sinks.
The Quality offered by Chica Dragon is unmatched. They only provide superior quality products. Moreover, they also provide OEM service and a complete supply chain.
Another great thing about the company is how they treat its customers. The company has a lot of brand loyalists as well because of the Quality it offers.
Furthermore, the company's reviews are also great. They accommodate their customers exceptionally well and always deliver on their promises.
FILL IN THIS FORM TO REQUEST A QUICK QUOTE FROM CHICA
Conclusion
Any product's success is based on its market presence. The way you present your brand affects how much money you make in the handmade sinks industry. As a result, it's essential to partner with a trustworthy company for your kitchen sink inquiry. Contact us for assistance in kitchen sinks purchasing in an industry-worthy manner.
If you're looking for more stainless steel sinks manufacturers, check out the following articles:
Top 5 stainless steel sink manufacturers in Vietnam
Best Stainless Steel Sink Manufacturers in Malaysia
Top 5 Stainless Steel Sink Suppliers in Dubai
Top 5 Handmade Sink Manufacturers in India
Top 5 stainless steel sink manufacturers in Thailand
Top 5 Stainless Steel Sink Manufacturers in Israel
Top 5 Stainless Steel Sink Manufacturers in Canada