There are many quality sink manufacturers in Germany, but you might not be sure which of them is the right fit for your needs. It can be tough to sort through all the information that sink companies share online to try and find the right business for your sink order. You want to get a balance of quality sink craftsmanship, money savings, and easy ordering when you are looking for a sink company to buy from.
This guide will help you to work with the right sink manufacturer in Germany. These businesses have years of experience in this market, and you will not have to worry about damaged products, items that do not hold up to use, or getting the run-around when trying to order. Use this guide to help you to find the right sink maker in Germany for your needs!
Best Sink Manufacturers in Germany
1. BLANCO

BLANCO was created by Heinrich Blanc in the mid-1920s. This company has always been passionate about being the best in its industry. This is their stated goal, and it is one that they stick to with every business decision, sink design choice, and customer service interaction. You will have an amazing buying experience when you work with this company, and you can count on BLANCO for access to sinks of unique colors, SILGRANIT® PuraDur® II composite sinks, and more. There are so many sink products on offer here that you might find that you have too many options, more often than not enough!
This is one of the leading sink makers in Germany, and you will be able to tell why as soon as you start working with them for your order.
2. Dornbracht
Dornbracht specializes in faucets for the bathroom and the kitchen, but they also make quality sink products that can match their unique and well-crafted faucets. You will be able to find innovative and unique products here that you cannot get anywhere else. This is one of the few companies in Germany working in this field that never outsources anything. This means that the sink products that you buy here have been made 100% in-house. This improves quality, makes design processes more effective, and keeps costs down as well.
This is one of the most iconic sink companies in Germany, and you will not regret choosing them for your sink ordering need.
3. HI-MACS

HIMACS is actually a chemical company that is owned by the LG Group. This means that you will get the best acrylic sinks in Germany from this maker. These sinks have the resistance of stone without the weight, and this makes them beautiful as well as useful even in situations that would usually not work out for stone or granite sinks of various other material types. You will love that this company takes the time to test all of its designs extensively as well, which can make a big difference in long-term performance.
If you have been looking for a truly unique and special sink-buying process, this company is the right option for your needs. Any application that you would normally need a stone sink for can be handled with ease by HIMACS.
4. SCHOCK
SCHOCK makes sinks in many different material types, which makes them a great choice if you need access to some variety in sink style. You will be able to get kitchen and bathroom sinks here that are beautiful, well-made, and readily shipped on a solid timeline. The customer service here is really excellent as well, which can make it much easier to choose between the various kinds of sinks that they have on offer. You do not need to be a sink expert to be able to find out what you need to know in order to get the right sink products for your needs each time you order from this company.
This company is very transparent about the way that they source products and materials as well, and they are so responsible that you might want to support them just to help them to save the environment.
5. Hansgrohe
There are few businesses that can offer you so much in the way of beautiful and innovative design. The sink products that are made at Hansgrohe are made to be beautiful, fit unique spaces with ease, and offer great value for the price. You will be able to source products of various materials as well, which can make this a great well-rounded option for those looking for unique sinks as well as more traditional products. This is also a great choice if you want to get hardware and more from the same location.
You can trust Hansgrohe to be responsive to questions and support needs as well. There are few businesses that are so reliable when it comes to customer satisfaction, and you will have a great experience from start to finish when you order from this business.
6. Chica Dragon(China)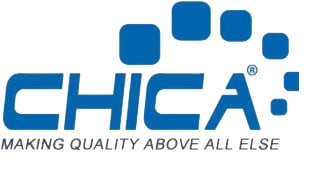 With more than twenty years of experience in the sink development and design industry, Chica Dragon is a clear choice for your sink-buying needs. You can count on fair pricing, well-crafted sink designs, and an innovative outlook that leads to improvements all the time. This is one of the companies on this list that offers the easiest ordering process, as well as new sink designs that you can pick from each year. You will love the ordering and buying process at Chica Dragon, as well as the excellent customer care if you require some added support.
FILL IN THIS FORM TO REQUEST A QUICK QUOTE FROM CHICA
Getting the Right Sink Products in Germany Can be Easy
If you have been struggling to choose the right sink maker in Germany, you need to use this guide to help you to find the right sink company for your needs. There are many kinds of companies in this guide, from companies that make their products entire in-house to businesses that are always looking for new materials and processes that will save money and create better results.
You will be able to find the right sink company in Germany with ease when you use this guide to help you to connect with the perfect company for your needs.
If you're looking for more stainless steel sinks manufacturers, check out the following articles:
Top 5 stainless steel sink manufacturers in Vietnam
Best Stainless Steel Sink Manufacturers in Malaysia
Top 5 Handmade Sink Manufacturers in China
Top 5 Handmade Sink Manufacturers in India
Top 5 stainless steel sink manufacturers in Thailand
Top 5 Stainless Steel Sink Manufacturers in Israel
Top 5 Stainless Steel Sink Manufacturers in Canada