Dubai is a leader in all kinds of industries, and you can count on this area to be a great place to source sinks. You will find that there are a variety of sink makers in this part of the world and that it can be hard to determine which of these businesses is the right one for your needs. When you are shopping or sink supplies in Dubai, it can get hard to see the forest through the trees.
This guide will help you to find the right stainless steel sink supplier for your needs in Dubai. These are the best businesses to work with for this kind of sink, and you will not have to wonder if you will run into trouble in the long run when you choose these companies for your needs. Working with a skilled stainless steel sink supplier matters, and you can count on these companies to take care of your needs easily.
Best Stainless Steel Sink Suppliers in Dubai
1. Kitchen King
This company not only offers sink orders, but they also offer full design support and guidance if you need it. You can access all kinds of added services, which can be great when local to this business. If you are not ordering locally, you can still count on quality customer support from the design team that will allow you to easily get the right sink products and accessories.
This company offers basic designs for your sink ordering needs and complex or creative sinks that might be needed for locations that are not standard size or shape. You will be able to find exactly the sink products that you have been looking for here, and you will not have to wonder if the sinks are made with the right grade stainless steel or the right mounting design.
2. Faza Home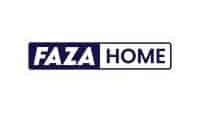 Faza Home has been in business for more than forty years, and you can see the difference in this company's experience right away. This company has retail roots that go back to the 1980s, but the sink design part of the business has been operating for even longer. The warehouse space is well-crafted to ensure that quality designs are created and finalized with consistency here. This also means that the products are made in-house, which is best for reliable results and great designs.
This is one of the best sink companies you can work with when you need extra customer support, and you will build a great working relationship with this company from the first time you order.
3. Pyramis Metallourgia A.E.

Pyramis is an industry leader when it comes to stainless steel sinks and products, and you can trust them to offer you access to unique designs that have been well-tested and that are always being improved. You can also choose from an extensive catalog of designs here as well, and the high capacity of the production plant makes it possible to see lightning-fast order and shipping timelines.
This business has some of the most technologically advanced machines and processes to offer clients, which save time and create very consistent sink products for your ordering needs. This company is focused on quality, functional designs, customer care, and support.
4. Sanipex Group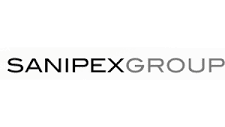 This is a global company with a large design hub and manufacturing location in Dubai. You will benefit from an extensive catalog of designs here that can appeal to all kinds of markets due to the global nature of the business. Designers are working on new products all the time at Sanipex, so you will also be able to trust that you will not be offered stale designs or items that have not been well-thought-out and carefully redesigned as needed.
This is a one-stop shop for those looking to design, order, and save money, and you will have a great customer service experience with this company. There are many different ways to set up your contract with this company to ensure you can afford to get the best sinks for your needs.
5. Chica Dragon (China)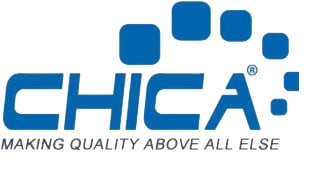 Chica Dragon has twenty years of experience in the sink manufacturing industry, and you will have a great buying experience when you shop with this company. This is one of the best options in the stainless steel sink industry in any location, and you can be sure that you will get the customer care and attention you deserve. When looking for innovative sink products, you need to start your search with Chica Dragon. Chica Dragon can make custom products and offer you access to some reliable pre-made choices, and there is a wide range of shipping options to choose from.
There are few companies that offer such reliable shipping, as well as so many nice sink designs to choose from. Chica Dragon can be a game-changer for your sink order process, and you will be glad that you chose this business for your needs when you experience the quality customer care possible here.
Working With a Quality Sink Manufacturer in Dubai is Easy
There are so many sink makers in Dubai that you might feel overwhelmed. Thankfully, you don't need to worry, as this guide will help you to narrow down your options to the best ones for your needs. You should not have to settle for a less-than-ideal sink buying process. These companies will deliver customer care, quality sinks, and even better shipping and affordability for your needs.
Use this guide to help you to work with the right sink maker in Dubai. You will find that your options are endless when you get connected with the right experienced and professional sink manufacturers in the Dubai region. From creative and unique sinks to products that are more standardized, there is something for every need in this guide.
If you're looking for more stainless steel sinks manufacturers, check out the following articles:
Top 5 stainless steel sink manufacturers in Vietnam
Best Stainless Steel Sink Manufacturers in Malaysia
Top 5 Handmade Sink Manufacturers in China
Top 5 Handmade Sink Manufacturers in India
Top 5 stainless steel sink manufacturers in Thailand
Top 5 Stainless Steel Sink Manufacturers in Israel
Top 5 Stainless Steel Sink Manufacturers in Canada