Finding the right sink manufacturer for your sink order is important. You need to be sure that you can get quality sinks that will hold up to use and ship reliably. Being able to count on the quality of the sink is just as important as being able to trust that you will get the right customer service support. Pakistan is a key location for sink manufacturers who make quality sink products.
If you are shopping in Pakistan for sinks, you need to know which sink manufacturers to work with. Pakistan offers many sink shopping options, and it might be hard to determine which are the best companies for your needs. This guide will help you to pick the right company for your needs and will save you time and energy if you have been looking into many companies without being sure which is the right one.
Top Kitchen Sink Manufacturers in Pakistan
1. Rashad Sink

Rashad Sink Company has over 50 years of experience in this space, and this company can offer you access to domestically-manufactured sinks that are of the best quality. Being sure that the sink that you are buying has been made start to finish in-house can help make sure that you get the best sinks for your needs. The research team here is very skilled, and their products are constantly being improved and refined. There is no better design team in the industry, and every sink sourced from here will be truly cutting-edge and well-made.
2. Anwer Hardware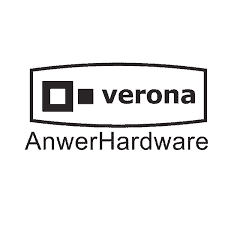 This company has always been a leader in the kitchen sink space, and they also offer kitchen accessories and more. This is a user-friendly company that stands behind its products. You will get superior customer service when you shop with this company, and you can count on them to offer you the right blend of ordering affordability and the best quality sink products. This is your best bet if you need a unique sink design for a specific space and have not been able to track it down elsewhere. All the designs here are offered at fair prices as well, which makes this a really good choice for those shopping on a budget.
3. MOOOI

This is one of the leading brands in Pakistan for good reason. You can count on MOOI for all kinds of kitchen and bathroom sinks and hardware products as well as for some of the best sinks in the business. This company looks for the bond between customer budget, affordability, and quality construction and creates products that hold up to use, look beautiful, and are very affordable. This is one of the most creative companies in Pakistan, and you can count on them for basic products as well as truly unique ones.
4. Sanitary.pk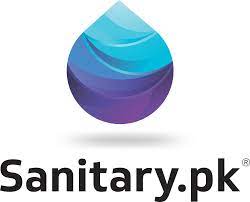 This company takes pride in easy-to-complete online ordering that allows you access to everything that you could ever need when it comes to sinks and hardware. You will get the benefit of products that are made from start to finish in-house, as well as innovative designs and fair pricing. This is a company that also offers a very flexible ordering process, and you will be able to trust that your customer satisfaction comes first.
5. Steeline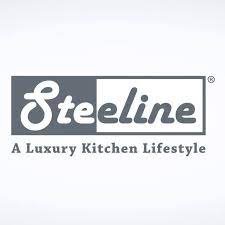 Steeline has always wanted to make transformative sink products, and its designs are always at the leading edge of development and improvements. You will be able to trust that you are getting a superior quality sink from this manufacturer, no matter what kind of sink you order. Their state-of-the-art facilities make it easy for this company to produce a high volume of products and to deliver them on time and without large expense. This is a great company to work with when you have tight deadlines to keep and need the very best quality sinks.
6. COSMOS
This company was built in the 1920s and then refocused recently to create a new and modern manufacturing process that delivers in a big way. You can count on this company for a wide range of products that are well-made, affordable, and delivered on time. This is one of the best companies as far as bang for your buck, and you can count on a great customer service experience here as well. You will be able to get products from this company that has been started and finished in-house, which also speeds up turnaround times and improves sink quality.
7. Chica Dragon (China)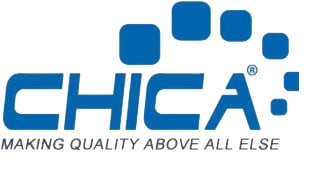 With more than two decades of experience in the sink manufacturing industry, Chica Dragon is a clear leader in Pakistan. You will be able to count on Chica Dragon for sinks that are made with care and that are redesigned as needed to take advantage of new production techniques, materials, and more. This is one of the best companies to work with for customer service as well, and you will love how simple the process of getting quality products is when you work with Chica Dragon. There is no better company for quality sinks and an even better delivery structure for shipping.
FILL IN THIS FORM TO REQUEST A QUICK QUOTE FROM CHICA DRAGON
Sink Shopping in Pakistan Can be Easy
If you have been shopping for sinks in Pakistan but are not sure which company is the best bet for your needs, this guide can help! You will find that these companies can offer you the best sink-buying experience as well as really unique and well-made products that will ship to you on time. Being sure that you are not going to end up with a low-quality product or a poor shipping experience can offer you lots of peace of mind.
Pakistan is a hub for quality sink production, but you still need to be sure that you are working with the right company for your needs. Being able to find a sink company that offers value for your dollar and a great customer experience is important. These sink manufacturers are the best in the business for good reason, and you will have a great experience when you choose one of them for your sink purchase.
If you're looking for more stainless steel sinks manufacturers, check out the following articles:
Top 5 stainless steel sink manufacturers in Vietnam
Best Stainless Steel Sink Manufacturers in Malaysia
Top 5 Handmade Sink Manufacturers in China
Top 5 Handmade Sink Manufacturers in India
Top 5 stainless steel sink manufacturers in Thailand
Top 5 Stainless Steel Sink Manufacturers in Israel
Top 5 Stainless Steel Sink Manufacturers in Canada
Top 5 Stainless Steel Sink Suppliers in Dubai