Granite composite sink is a premium building material that matches perfectly with quartz-stone countertops of any color. Due to their variety of colors and durability, they become more popular these years. As a seller, you need to know the word-of-mouth manufacturers who can supply high-quality granite sinks.
To save you some time and trouble, we did thorough research and came up with 10 of the best options to consider.
1. Blanco

Blanco is a company specializing in making and selling kitchen sinks. It is one of the first options for customers worldwide due to the quality and variety.
The design and product quality of Blanco sinks are outstanding. This is why the company is first-choice.
It operates in 100 countries and has subsidiaries in Europe and North America. You can assess the company's quality by the fact that it has won multiple employer awards. Employees, there are generally happy with their job.
2. Elkay
Elkay is a brand with more than 100 years of history. It has 3,500 employees worldwide and is America's largest stainless steel sink company. Over the years the products Elkay manufactures have expanded to include sinks, faucets, water coolers, drinking fountains, water bottle fillers, and residential and commercial kitchen and bath products.
In terms of sinks, except the stainless steel materials, they also introduced fireclay and quartz, quartz sink is equal to the saying of granite composite sink. Because their stainless steel sinks are more famous, they seldom appear on the list of best granite composite sink reviews.
3. Ruvati

Ruvati is another America-based company with its headquarters situated in Texas. It was founded in 2009, and it provides an economical solution to your sink problems.
The sinks they offer are reasonably priced considering the quality they offer. They also provide other bathroom and kitchen accessories such as faucets and showers.
The unique selling proposition of the company is its price. Their pricing strategies are incredibly fair for the customers. This is also why they are a popular choice among homeowners in America.
4. Kraus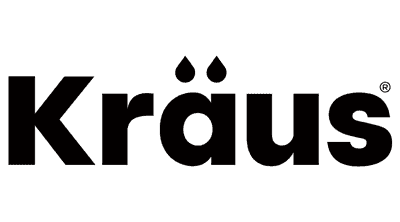 Kraus is a New York-based company that was founded in 2007. The company took a head-start and has reached the top of business very quickly. They provide all kitchen and washroom accessories.
Their design is commendable. Moreover, their products offer great endurance. It is evident that a great deal of research has gone into the making of each product. They have created some exceptional kitchen sinks.
5. Swanstone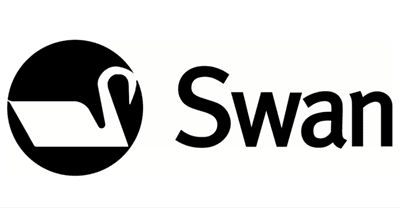 Swanstone sinks can be found on many electronic business platforms, such as Wayfair, Amazon, build.com, etc. This brand has a good evaluation.
Swanstone sinks are composed of a proprietary blend of polymers and pigments, with aluminum trihydrate (ATH) as a filler ingredient. The sinks are fiberglass reinforced and manufactured using a compression molding process at high heat and pressure to help ensure the even distribution of their decorative aggregate particles.
But strictly speaking, it belongs to the solid surface sink instead of the granite composite material. But I don't know why this brand often appears in the list of those popular quartz sinks.
6. Houzer

HOUZER relocates the stainless steel production plant from China to South Korea. HOUZER, a leading U.S. domestic brand of stainless steel sinks, is underway a strategic relocation of its Chinese manufacturing plant to South Korea, after 10 years in operation.
Houzer focused on being an affordable kitchen accessories brand but maintaining quality and offering durable products that would last the stand of time.
7.Chica Dragon (China)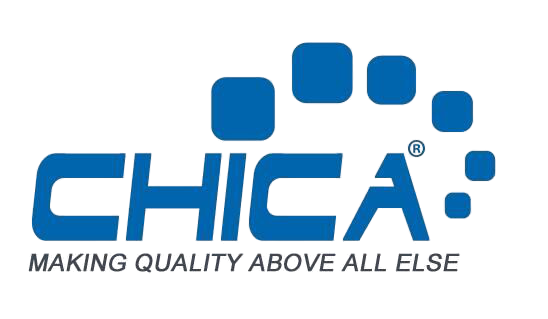 Chica Dragon is a China-based company that entered the market in 2008. They researched the science behind granite composite sinks in great detail. Afterward, they applied this research to make top-quality kitchen sinks.
The quality offered by Chica Dragon is unmatched. They only provide superior quality products. Moreover, they also provide OEM service for those Brand manufacturers from all over the world.
Another great thing about the company is how they treat its customers. The company actually has a lot of brand loyalists as well because of the quality it offers.
Furthermore, the company's reviews are also great. They accommodate their customers exceptionally well and always deliver on their promises.
FILL IN THIS FORM TO REQUEST A QUICK QUOTE FROM CHICA
Final Word
Granite composite has become popular for kitchen sinks as it combines superior durability with elegance. We have outlined some best brands for granite composite sinks. You can't go any wrong with these brands when you are purchasing in the crowded market of these sinks. Our top recommendations for the most popular and reliable sinks will give you various units to pick from depending on your unique needs and preferences.
If you're looking for more granite composite sink manufacturers, check out the following articles:
Top 5 granite composite sink manufacturers in the world
Top 5 Kitchen Sink Manufacturers in Australian
Top 7 Granite Composite Sink Suppliers in Malaysia
Best Granite Composite Sink Manufacturers in India
Top 5 Granite Composite Sink Suppliers in the U.K.
Top 5 stainless steel sink manufacturers in Vietnam
Best Stainless Steel Sink Manufacturers in Malaysia
Top 5 Handmade Sink Manufacturers in China
Top 5 Handmade Sink Manufacturers in India
Top 5 stainless steel sink manufacturers in Thailand
Top 5 Stainless Steel Sink Manufacturers in Israel
Top 5 Stainless Steel Sink Manufacturers in Canada
Top 5 Stainless Steel Sink Suppliers in Dubai